Adventurous Attractions In Myrtle Beach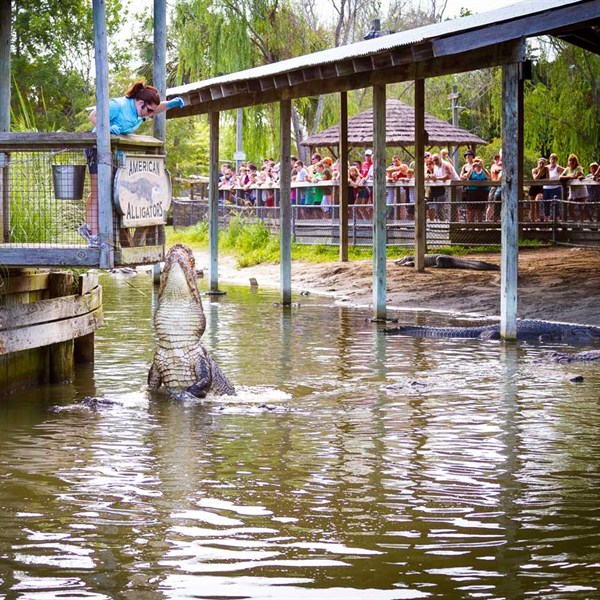 The usual sightseeing and souvenir shopping can get old when you're on a vacation. Fortunately, for people who love the great outdoors or just hungry for suspenseful activities, Myrtle Beach has a lot of thrilling options for anyone bold enough to try.
NASCAR Racing Experience
NASCAR fans will love getting a firsthand experience driving a racecar down the Myrtle Beach speedway. You can either ride shotgun in a two-seat NASCAR racecar and the professional driver will keep you breathless as he takes you on a 3-lap run as fast as 160mph. Or, if you aren't satisfied with just riding along, you can fulfill your dreams of being a NASCAR driver by getting behind the wheel. And guess what? No instructors will be sitting beside you nor lead cars to follow. You're on your own and you can communicate on the radio with the spotters as if you're really in a racing competition. So come on over to Myrtle Beach and don't pass up on this once-in-a-lifetime experience.
Wonder Works
Bring your whole family along at WonderWorks, an outdoor adventure that will take you to new heights. One of Myrtle Beach's greatest attractions, they offer Zipline and Ropes courses that will take you to new heights—literally. The Zipline takes participants from one tower to another 50 feet above water. For the Ropes course, participants take on the pirate-themed structure that is three-levels high and 40 feet tall. Have fun weaving through the 3,000 ropes and cables within the 33 different challenges that become progressively difficult. You and your family will love competing here as if you're on the set of MTV Challenge.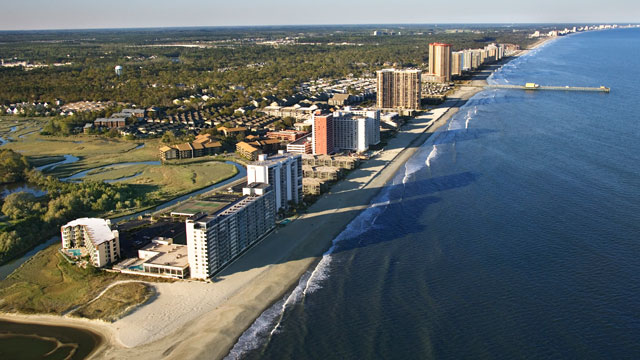 Carolina Backwoods
Are you ready for some "Down N' Dirty" tour? Head on over to Carolina Backwoods for some phenomenal time riding on an All-Terrain Vehicle or ATV through wet trails, dry land, and mud puddles. This hands-on-the-throttle experience will let you see the beautiful, hidden gems of North Carolina. And don't worry about the dirt because a "redneck shower" will be provided after the four-wheel drive. Plus, if you aren't into getting dirty, there's still the "High & Dry" tour option you can go for. But hey, where is the fun in that?!
Myrtle Beach Segway
Sightseeing can get your feet tired and swollen from all the walking; that's why you can opt to rent a Segway and smoothly cruise on the Grand Strand without a bead of sweat. And hey, it's eco-friendly so you're doing nature a great favor too! For some adventure fun, you can take the Segway to Huntington Beach State Park and explore its beautiful wildlife and wetland preserves. Maybe you'll be lucky enough to chance upon a loggerhead turtle or an alligator basking in the sun.
Rover Boat Tours
Explore the historic, unspoiled Lowcountry nature around Myrtle Beach on board a modern 40-foot long power catamaran. Feel the cool sea breeze blowing on your face as you recline on the seat of the Rover. Listen to the captivating voice of the tour guide as he speaks about the history of one of America's oldest settled areas. As you head downriver, the Rover will dock on a deserted beach so you can enjoy the beauty of the Winyah Bay Lighthouse and take a walking tour on the beach. For three hours, you and your family will love the ecotourism cruise that is one of the favorite attractions in Myrtle Beach.
If you're interested in other water activities, there's also dolphin tours and fishing charters available in the area. You can also visit this page for more local attractions that should fit anyone's taste and personality.
Featured images:
 

License: Creative Commons

 

image source

 

License: Creative Commons

 

image source

 

License: Creative Commons

 

image source
Andrea likes to take adventure travels with her husband and promises to do so until she's 90. Check out her blog and take some travel tips from her.