Goa – The Beach Heaven Of India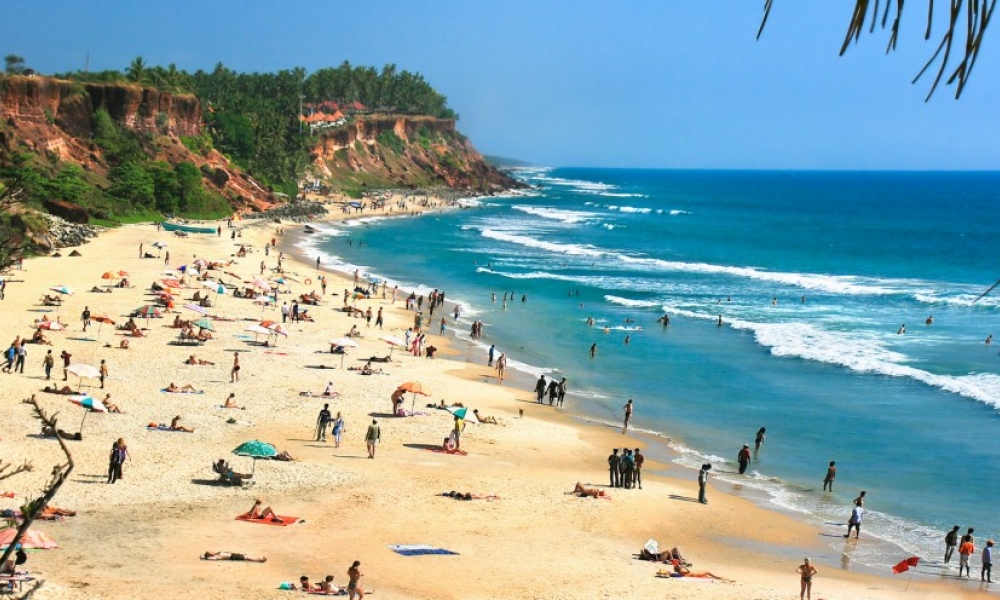 Hello people, WINTER IS COMING! Yes, winter is coming and along with winter, Christmas is coming and along with Christmas, a mini vacation is coming. We Indians are fond of traveling. That is why our travel industry is so rich here! Well, the best place to visit in winters is the smallest state in India: GOA. Goa to me is Gallons of Overwhelming Awesomeness.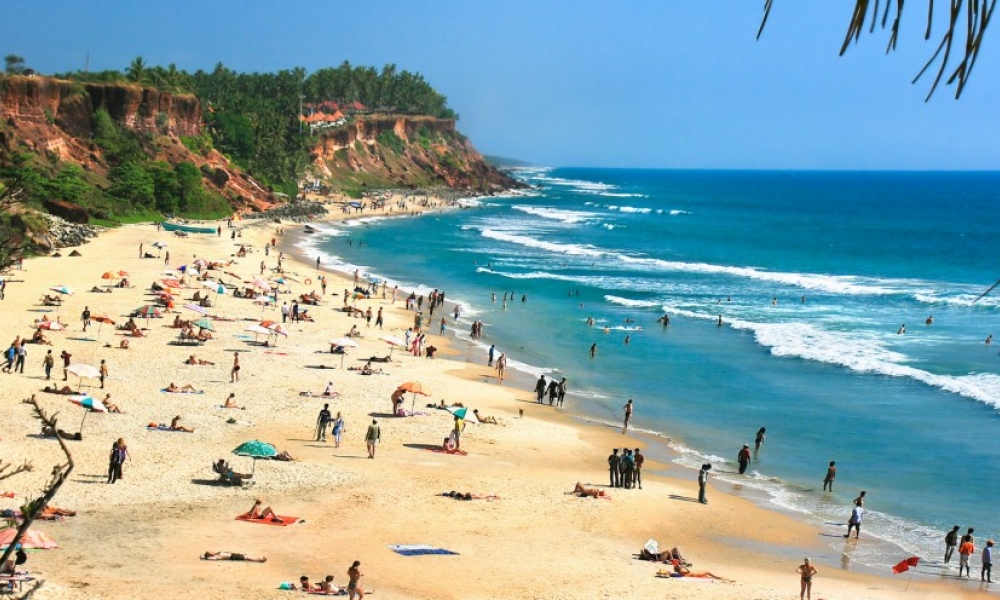 With the beauty of beaches, seductive breeze, and the gay atmosphere, Goa is the best blend of nature and engineering. The Portuguese, the British and now the Indians have maintained it so well that one doesn't feel like returning from there.  East meets West in this sun-soaked state, where Indian culture intertwines with Portuguese influences left over from a 500-year occupation.
Let us visit Goa on according to the below list : 
Beaches
Calangute
Anjuna Beach
Baga Beach
Colva Beach
Dona Paula Beach
Miramar Beach
Morjim Beach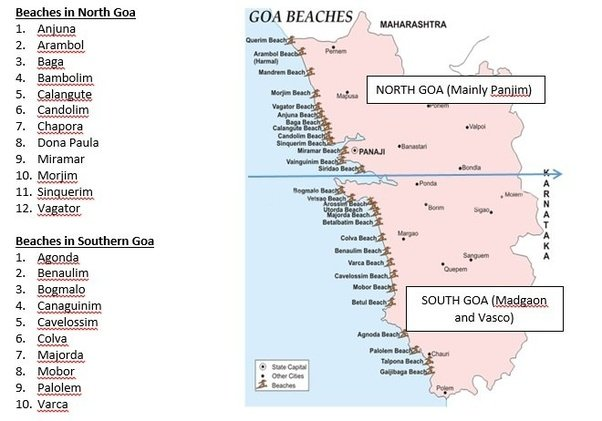 Forts
Aguada
Chapora
Other places:
Dudhsagar Falls
Bondla Wildlife sanctuary
Musuem of Christian Art
Ancestral Goa
Goa science center
Naval Aviation Musueum
Archaeological Museum and Portrait Gallery
Wax World Museum and the list continues.
Religious Places
Shanta Durga Temple
Basilica of Bom Jesus
Se Cathedral
Well, having visited Goa in the list, let me tell you that Goa is best known for  Foreigners, Casinos, Booze, and Clubs. Book a hotel, refresh yourself, get out to experience the nature amongst the beaches and greenery, have some Sea Food for lunch, then again explore more and in the end if day, I bet you won't get tired because the atmosphere itself is so filled with excitement and energy that the clubs and bars will make you go crazy!
The wonderful thing about Goa is you will find each and every kind of people in a very small place. You will find each and every kind of drink and some best places to enjoy these drinks. Each beach has got its own specialty. The excitement you experience at Baga Beach can't match the silence of Morjim Beach. The Diversity you witness at Calangute beach can't match the silent "wild" parties of Anjuna Beach!
Dudhsagar falls will make you realize that how wildlife can be so beautiful (provided preserved well) and Se Cathedral will invoke divinity in you. Shanta Durga Temple would make you feel energetic and the Dauna Paula would make you feel heroic (A scene from the movie Singham was shot there). Ancestral Goa will make you Nostalgic and the science center will make you go crazy! The forts will narrate some stories filled with emotions and the tattoos will bring in some trend you! The clubs will make you go crazy and the beaches will make you fall in love with mother nature.
Well, Goa is, in short, a roller Coaster ride for one. The must visit the place during winters would require some shopping! I would insist you to do your shopping from flipkart as it has got some amazing deals under flipkart offers and with faster delivery services. You can also visit savemonk.com to enjoy additional flipkart offers. If not flipkart, the Jabong is also an option for you. Jabong Cashback will make you spend more on your trip.
Happy Journey!