Five Traditional Turkish Things To Try In Istanbul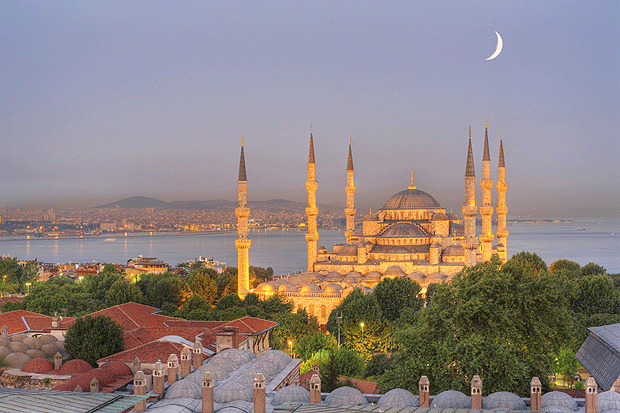 Five Traditional Turkish Things To Try In Istanbul
Take A Turkish Bath
Hamam, or traditional Turkish baths, are a great thing to visit in the city, particularly on a cold day when you can use them to escape from the elements for a bit. Most hamam are split between men and women. Ask, before you enter, whether the visit comes with a locker for your valuables. You will usually be provided with a loin cloth, but take some swimming things with you, just in case. Try a Turkish bath with a massage but, whatever you choose to do during your visit, take time to lounge around in the heated marble steam rooms and relax.
Cross The Bospherus
The only city in the world that straddles two continents, it would be shame to visit Istanbul without ever crossing the bospherus – the strait of water that passes between Europe and Asia Minor. You can do it in a taxi ride over the suspension bridge, but try one of the foot passenger ferries instead as this is how most locals commute around. This is vey easy to do and costs much less than a taxi fare. Try traditional salep, a popular beverage, which is commonly sold on these ferries whilst you make your way across the water.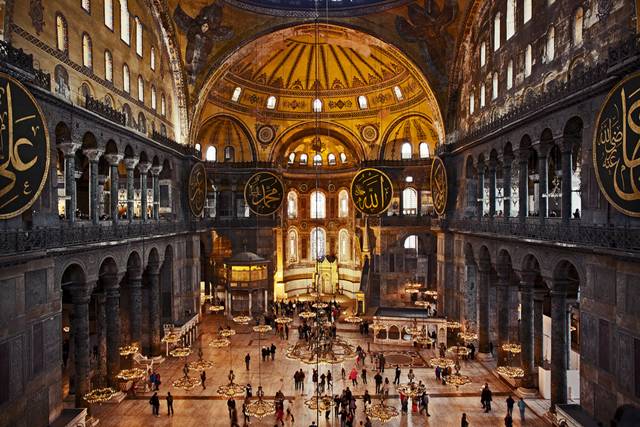 The Spice Bazaar
In the heart of Istanbul, you can smell the spice bazaar before you enter it. Like other cities, beware of pickpockets in this busy area and it is always a good idea to have travel insurance in just case of a problem. The bazaar is jam-packed full of delightful foodstuffs, not just spices. A mediaeval covered market, the bazaar is open every day of the week and is a great place to pick up some Turkish delight as a gift to take home.
Try The Street Food
Most locals enjoy the street food of Istanbul just as much as the tourists. There are plenty of kebab salesmen who ply their trade on street corners. Try a chicken doner kebab at least once during your stay. Served in pitta bread with salad and chilli sauce, chicken doners make for a great lunchtime snack on the go. Alternatively, try pide which you can find all over the city. This is a kind flatbread which is something approaching a Turkish version of pizza.
The Grand Bazaar
Istanbul's Grand Bazaar differs from the spice one somewhat. Here, you will find more things that will make excellent souvenirs of your trip, but with less of an accent on food. Exquisitely ornate pottery and jewellery are on display at nearly every stall. You can find excellent examples of Turkish carpet-making as well as many other textiles. Built in 1461, the Grand Bazaar will really test your ability to barter. Never accept an opening price and don't be shy about doing what the locals do and asking to pay less. If you don't get a reduction immediately, then be prepared to walk away as this usually does the trick when you are seeking a bargain price.
Tabatha works in retail and had a passion for travel. She first visited Turkey 3 years ago and is planning a return trip to Istanbul for the start of April.