Luxury Holiday On An Average Budget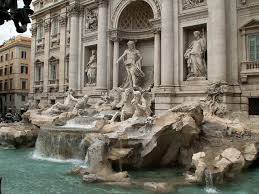 It may only be March, and many of us have only just enjoyed our first afternoon of sun over this weekend just gone, but doesn't that get you really in the mood to plan and book your holidays for this summer? I was in the hair dressers a week or two ago, and a couple of the stylists and another customer were all talking about their summer holidays this year (as you do in the hair dressers). They were talking about how they've managed to get a real bargain, spending over £800 per person for an all-inclusive week in Turkey in September.
I couldn't believe people would spend £800 just to go to Turkey! Not that there's anything wrong with Turkey, my mother goes there every year and raves about it, and my boyfriend went with his friends a few years ago and had a great time. But for £800 I'd want to be half way to South Africa or Mexico! Turkey has been on my travel to do list for a couple of years, but thinking of spending over £800 was set to change that!
The girls in the hair salon had mentioned that they wouldn't use anyone other than the reputable names, like Thomas Cook or Thomson.  I love websites like travelzoo.com or broadwaytravel.com, both of whom I've bought holidays or UK stays through before, and not only offer more flexibility on flights + hotels + transfers etc, but they offer unbelievable prices too. I've been to Rome with broadwaytravel.com before and everything was as described in the package, and we had a great time, and there were no hidden charges whatsoever.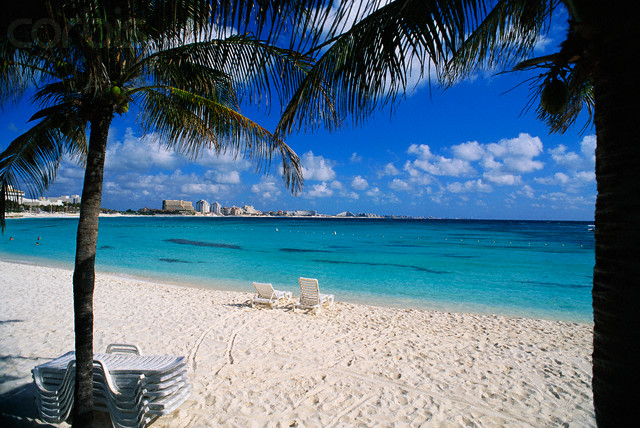 The Searching
I thought I'd look up how much I could shave off of £800 for a week in Turkey by using these online tour operators, before I gave up the dream of a trip there myself in the future. I was thrilled on first inspection to find an all-inclusive package for May for less than £300 per person, in what looked like a glamourous hotel by the beach, with water sports, Turkish baths, and close to the 'bar street' for any evening entertainment or parties we'd like. I had to admit of course that going in May may not be as expensive as going in the peak of summer, but I also found a variety of options during July and August for around £400 per person.
Even now in March, some of the options I was looking at would say 'hurry, only 3 rooms left' in particular hotels, so there are definite benefits of booking holidays in advance!  These prices made the dream of a Turkey holiday seem like they could so easily become a reality. I asked my boyfriend, and his answer was 'at those prices, just book it!'
I get emails regularly from one discounted holiday provider, and I'm always so inspired and tempted to book lots of different packages. I've done a few over the years, from 3 nights in Rome or an overnight ferry trip to Amsterdam, to self-catering apartments in Cambridge or luxury hotel in Cardiff for a night. I keep seeing great offers for 5 nights 5* holidays to Morocco for a few hundred pounds, and I'm currently trying to encourage friends to join me on one of these offers!
The delight of being able to go on holidays like this without breaking the bank is great in this day and age – you don't have to book through the most expensive and long standing companies in order to see the world, which makes it some much more achievable to see the world.
The Booking
I for one have spent a few minutes too long during work hours looking at a multitude of different options, offers, destinations and dates, before finally booking my summer holiday last week. I was elated. I actually ran with the idea of Turkey, and have booked a week in Turgutreis at the same time as my Mum & Step Father, and now my sister and her family have also jumped on the band wagon and are planning to join us.  Now there is no way that we would all have been able to go on holiday together on the £800 per person rates.
I booked with a company I hadn't used before, and thought I'd got myself a really great bargain, £375 per person for an all-inclusive week in the same little town that my mum stays in (which isn't as popular nor as cheap as some of the more tourist focused destinations). Until the next morning when the company called to say 'we just need to confirm the live flight prices and accommodation before we process your deposit'… I thought I'd already booked and paid the deposit at the price promised on screen!
Needless to say, they said the 'live price' was actually £180 more expensive than the price I'd been promised when I selected the package, and so, needless to say, I cancelled the holiday with them!
Were they Right?
Despite having booked bargain holidays on numerous occasions in the past with complete success, the words the hairdressers said about only using reputable tour operators now resonated around in my head. Was I going to have to lose this £500 deposit, or admit defeat and pay the additional £180 on top of what I'd budgeted for this holiday?! Thankfully they made it very easy for me to cancel the booking, as no money had been taken for the deposit prior to them confirming the prices – so I cancelled the booking there and then.
Having spent so long looking at a plethora of options, I ended up booking my 2nd best option, through a different tour operator (who I had used before), within a matter of minutes, and actually getting much dates and flight times, but not going for the all-inclusive package this time. I've now received my e-tickets, my transfer vouchers, my hotel information, and it all seems to have been handled professionally. What's more, having paid the deposit on my credit card I'm happy that I'll be covered should anything go wrong or the company go bust (but they have been around for years now and seem to be growing their portfolio of destinations and doing well).
We'll see how things go once we get there in September! But I'm glad to say that regardless, we'll have a great time, and anything that doesn't seem quite 'perfect' will be smoothed over by gleefully remembering that we spent at least £400 less than some other folks on the same holiday as us!
Featured images:
 

License: Royalty Free or iStock

 

source: http://all-free-download.com/free-photos/turkish_village_199325.html

 

License: Royalty Free or iStock

 

source: http://all-free-download.com/free-photos/trevi_fountain_in_rome_200528.html

 

License: Royalty Free or iStock

 

source: http://all-free-download.com/free-photos/business_183266.html

 

License: Royalty Free or iStock

 

source: http://all-free-download.com/free-photos/holiday_on_beach_in_summer_199517.html
Karen is the owner of two young businesses, and very careful with money. She prioritises at least one foreign holiday each year in order to ensure she has a break from work, and loves being able to find bargains to take the strain off. She'll often stay in Cambridge apartments during the week prior to morning meetings, or even at the weekend on occasion with her boyfriend or friends to make sure she gets a well-deserved rest from work.
Karen James on Google+