Five BlackBerry Apps We Bet You Didn't Know About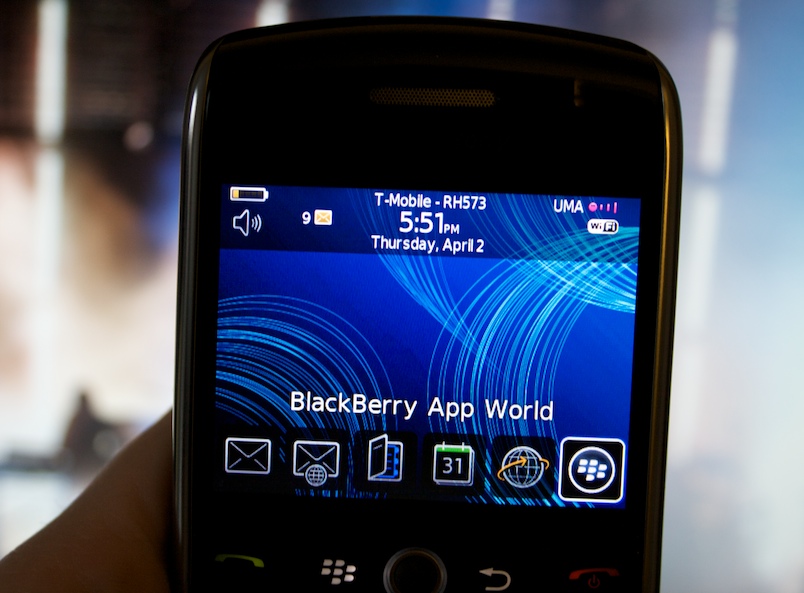 They all can actually make your life easier!
Nothing is like discovering new applications that provide safety and convenience.


Let's face it, our BlackBerry devices remain by our side all day long –we can't just leave the house without them. Did you ever think about all the information that we storage there on a daily basis?
Contacts information, keywords, emails…the list goes on and on. We really need to make sure that we are covered in case we lose the device.
Not to mention other pivotal BlackBerry usages/issues such as Internet browsing or battery consumption. Here's our round up of applications that can really make your BlackBerry life easier:
Pop Up For Google
Who doesn't check out Google at least once a day?
Well, it was about time that someone finally launches a BlackBerry application to make the search process easier and more effective.
Google Popup allows users to search any text selected in emails, SMS, BBM chat, Gtalk, Facebook or Twitter with the menu item of Google Popup.
This is definitely a time saver tool for busy people –as you don't have to copy and paste in the browser to search the text.
The search can also be conducted in Yahoo, Wikipedia or Dictionary. You just have to select the text, open the menu options, click on Google Pop up and hit search. The results will come up in your browser.
NQ Antivirus
Well, unfortunately, antivirus are must-have items. The good part is that NQ Antivirus can be downloaded at BlackBerry World for free.
The application is certified by NQ Security and secures that you will never lose your contact and will always get protected from viruses and thieves.
It features Antivirus, Security and Privacy Protection to keep hackers from accessing any sensitive personal or financial information.
You can also update the latest versions of NQ virus database to scan Guard your sensitive personal and financial data from hackers. You'll be able to back up and restore your BlackBerry contacts by just saving them on the NQ secured server.
Screen Shot
This application can definitely be considered as one of the ultimate and certainly most functional sharing tools ever.
Whit Screen Shot, capturing your BlackBerry screen is just one click away. The application includes very pragmatic applications that makes Screen Shot even much more user- friendly and efficient.
It features a menu item that allows you to take screenshots anywhere. You can go to any application –Facebook, Twitter, Linked In…- game or even any website and take a screen shot.
Battery Saver-Battery Booster
Because it seems like, the more you need your BlackBerry, the higher the chances to run out of battery.
If you are a heavy BlackBerry user, this application can save you –and your BlackBerry's battery. Battery Saver for BlackBerry allows you to optimize the battery usage and also save some to an overall better performance.
This application works in the background and optimizes the device's battery in silence.
The only thing you need to do is to click on the application's Enable button, and the app would instantly detect the processes that consume your battery the most.
Find My BlackBerry
Let's be realistic…Accidents happen and nowadays, losing the phone or even having it stolen is pretty common.
Sure, we have to be always cautious about our belongings, but at the same time, we also have to be covered in case something bad happens.
That's where Find My BlackBerry app comes in. It will protect your confidential information from thieves.
The app will also help you to locate your phone, showing up a customized message as popup on the phone screen or playing a customizable alarm tone remotely.
Find My BlackBerry includes intelligent features to track your phone at any time. The so-called hone Tracker makes sure that the phone is always secure and traceable.
What's your favorite?
The article is written by Gloria on behalf of  http://www.pimpmyberry.com, where you can download free themes, wallpapers and ringtones for all your Blackberry Models.