Dos & Don'ts Of Business Casual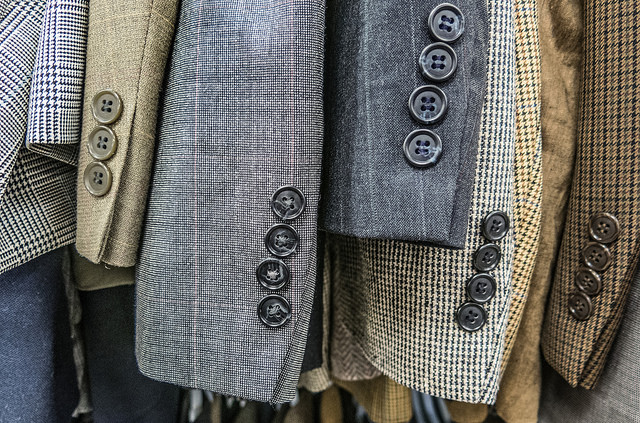 Business casual style is very popular in the last couple of years, keeping the comfort and the formality together to create a perfect harmony. Still, many of the gentlemen and ladies are not sure how to dress business, while remaining casual. Here are some rules that should help you nail this style, and always be dressed for the occasion.
The Essentials
Do: Err on the Formal Side
Being underdressed is the worst mistake business-casual rookies can make. If you're not sure about the style, or a certain outfit piece, always opt for the more formal one. Being overdressed is a sin which is easier to forgive in the business world.
Don't: Torment Yourself with Uncomfortable Items
Suits, shoes, heels and pencil skirts can often be very uncomfortable if they don't fit perfectly and if they're made of an unpleasant fabric. Always make sure that your outfit from head to toes is comfortable enough not to bother you when you have to spend several hours in it and be perfectly calm and stable during negotiation, seminars, etc.
Do: Take Care of Your Clothes
There's nothing more outrageous in a business world than a dirty and creased outfit. Make sure your clothes are clean and ironed, but also check for stains and holes from time to time, because they can easily appear without you even noticing.
Gentlemen
Don't: Wear a Polo
Polo is usually considered to be an item that will get you underdressed, so avoid it. Instead, opt for a pressed, button-up collared shirt. It will flatter your body and look well with pants and blazers. Some of the fabrics you can choose from are broadcloth, twill, pinpoint, chambray, dobby, mélange, and herringbone.
Do: Choose Great Pants
Trousers are everything in business casual, but you can also go with pressed khakis. Flat-front pants will provide a clean, fitted look, advise at a Sydney-based shop specialised in custom tailored suits. Linen pants are a major no-no, but you can wear cotton and wool. Avoid loud colours like orange, purple, green, etc. As for the length, pants should reach the top of your shoe.
Don't: Take Your Shoes and Accessories Lightly
Many overlook these things, but they are very important. Choose leather loafers, formal leather shoes or leather ankle boots for the best combination. Accessorize with a belt and wristwatch, and put a blazer, jacket, V-neck sweater or a trench coat over our outfit.

Ladies
Do: Keep Your Patterns Minimal
It's usually advised to go with a plain shirt or dress, but patterns are ok, if you keep them toned down and paired with neutral pants/skirt and bag and shoes. Never wear a shirt or dress that is too revealing, showing your back, cleavage and midriff.
Don't: Wear a Poorly Tailored Bottom
Skirt or pants should be well-tailored, fitting an in black, grey or some other neutral colour. If you manage to find subtly-coloured jeans, you can even fit them in with an elegant shirt or blouse. Dresses and skirts shouldn't be shorter than 7 cm above the knee.
Do: Wear Flats
Heels can often be uncomfortable and difficult to wear throughout the day. With the latest talks about them being unhealthy too, and with the rise of the elegant flats, you can replace them with closed-toe flats. Just avoid sandals and flip flops, though. If you prefer heels, opt for thick heels with comfy insoles for shoes.
Don't: Go Overboard with Accessories and Stuff
Light jewellery is your best option for a work-appropriate accessory, but if you're wearing a monochromatic dress with no special details, you can get away with one statement piece, such as necklace or bracelet. The purse should be nice, clean-looking and made of quality materials. As for the outerwear, opt for a cardigan, a blazer, or a trench coat.
Now, you should be ready to look your best at any casual corporate event. If you're still unsure about the style, you can check the photos of the previous events to get a clearer picture of what you should wear.