Boat Trip and Jeep Safari Trips In Marmaris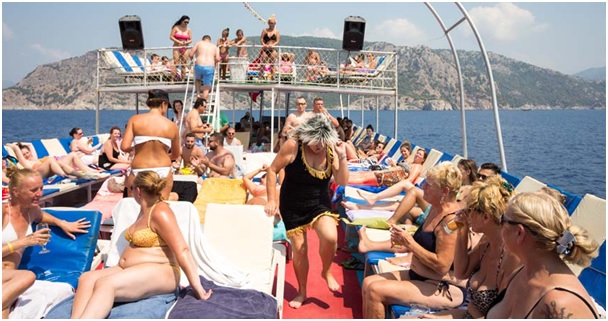 Marmaris is a coastal Mediterranean resort town in Turkey along the Turkish Riviera commonly know as Turquoise Coast. This town has a busy pebbly beach with a long seafront. Marmaris is situatedin a valley between pine-forested mountains and Clear Ocean which are popular sailing and driving destinations. The daily boat trips and jeep safaris are some of the activities that make Marmaris a resort town.
The boat trips come in avariety. There is the Marmaris all inclusive boat trip where you get to tour the covers and side bays of Marmaris. This is a great attraction to many people as you get to do some fun activities such as sailing, swimming, snorkeling sunbathing on the deck of the boat without forgetting that one's paid this trip comes with lunch and free local drinks.
The is also the Marmaris lazy Day boat trip that makestrips to some of the most famous beaches islands and bays in Marmaris. This trip includes visiting the Paradise Island, Aquarium Bay, Fish Bay, KumLubUKBeach and Turunc Village not forgetting the famous Amos Bay.
Marmaris also offers its visitors and residents a daily boat trip to Dalyan which is considered as the best places to visit in Marmaris. This boat trip offers the people onboardgreat attractions, fun activities and site seeing such as sailing, the beautiful Daylan's nature, turtle beach mud bathing and king tombs. This trip also offers you drinks and snacks at no extra cost.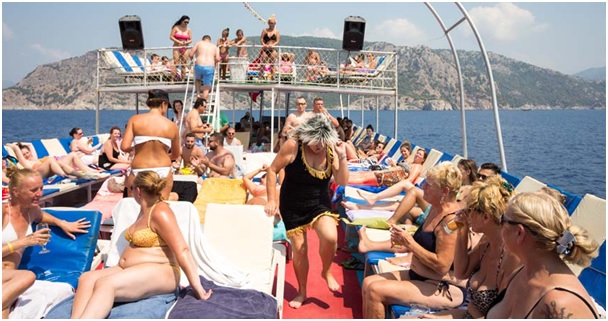 To enjoy a great evening on thewater, Marmaris gives you a Dinner Cruise for a romantic dinner on the beautiful waters of Marmaris under the moon light. This dinner cruise does not only offer you a delicious meal but also fun with the live music and belly dancers on board.
The other best boat trip Marmaris offers is the fishing trips and water sports activities for the lovers of sports and fishing. These activities will blow your mind as you will have the time of your life. While fishing and sporting, you can also sunbathe and swimming along the beautiful bays and in the open sea if you are an excellent swimmer.
Another enjoyable activity that attracts most people to Marmaris is the Jeep Safari. These safaris are best suited for individuals who are looking for sheer adventure in Marmaris. The Marmaris Jeep Safari Trips offer you a mixture of thrill and anxious feeling of seeing new places as part of your experience. The duration of this trips is about 7 hours of exploring the countryside terrain of the breath taking Bozburun Peninsula and Marmaris Park on military jeeps. This trips go for 6.74 Euros per adult and are much cheaper for children.
The Jeep Safari Trips involve appointing a team with jeeps and moving as agroup through the unique tracks of mud, water, sand and asphalt terrains which are free from busy traffic. The Jeep Safari visits beautiful water falls in Marmaris, the beaches, the river streams, some delightful hamlets and going through the remarkable landscape around the incredible nature of Marmaris
What more could you possibly ask for when it comes to boat trips and Jeep Safari Trips? Marmaris is a perfect place to visit for vacation. We are positive you will love what this place has to offer you.