A Mesmerizing Moroccan Holiday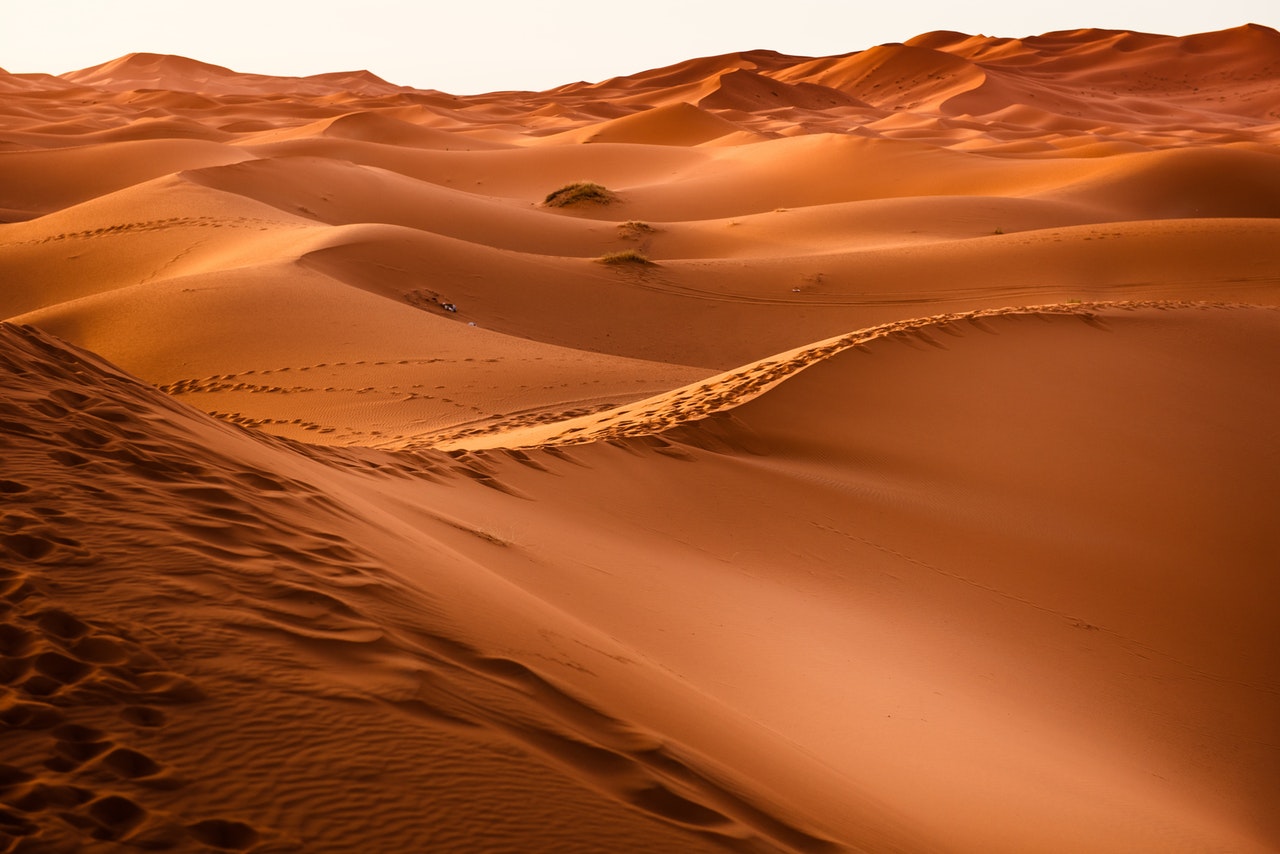 Have you finally decided to treat yourself to that exotic holiday? But are you still a bit stuck on a destination? Why not visit Morocco? It is a land with some of the most captivating sunsets (and sunrises) in the world, where the dunes meet, where the spices are strong and where the winds howl in the night.
Situated in North Africa, at the feet of the Atlas Mountains, near enough to the desert that you can feel like you have stumbled into something out of the Arabian Nights, Morocco is charming and breathtaking. It is a place where two worlds collide, and a setting for many a famous movie and novel.
Here are our suggestions for places to visit while you are staying in this magnificent country.
Mingle in Marrakesh
If you are booking yourself a sun holiday in Morocco, one of the places you simply must visit is Marrakesh. The town is so beautiful and so exotic, you might need to prolong your stay for a few days, just to experience it to the fullest.
The old city is the first place you should visit after you arrive. The gate to it is through the Jemma el-fna Square, where you can experience Morocco in a nutshell. There are many souks to be explored in the old town, including those that sell spices, leathers, shoes and jewelry. Hold on to your purse though! There will also be snake charmers to listen to, but be careful not to get too close.
Another place to explore while in town is the Medersa of Ben Youssef, the largest theological school in the country. Its architecture is magnificent, and you will catch yourself standing in front of the same tiles for hours, trying to figure out how they were made.
There are also the Manara Gardens, a place of tranquility at the very heart of the city. It is a favorite of many families who come here during the weekend, to breathe in a bit of fresh air. There is a large pool at its very center, with a 19th century pavilion to be explored as well.
Find a bit of Peace in Fes
Fes is another famous town in Morocco, but it is a bit less crowded. There you can also explore the old part of town, where you can so easily get lost among the winding streets. You will be captivated by the magnificent hallways, doorways and windows, all of which are so intricate and so unique.
The town is also famous for its tanneries. However, they are quite hard to take by those who are sensitive to smells, so avoid this tour if you think you might not be able to handle it well.
There are a few Medersas of note in Fes as well. For example, the Medersa el-Attarine is also a prime example of the art of tilling and cedar carvings, while the Medersa Bou Inania is the only one where a non-Muslim can enter.
Take a trip to Tangier
If you have read William Burroughs, you have already heard of Tangiers. It is a bit more European than some of the other places to see in Morocco. It is full of quaint cafes you can turn in to, and the history is also very much worth exploring. It is not as bohemian as it used to be though, so be prepared for that.
Take a Wild Ride on the Dunes
While you are already in Africa, you will naturally want to take a ride on the dunes of the Sahara desert. You will head out first to Erg Chebbi, from where you will set out on your adventure. You can choose to ride a camel, and have a more slow-going experience, or hop on a four-wheeler, and take in the dunes at high speed. There is also the option of having a picnic in the desert, so make sure you make good use of that as well.
You will not regret visiting Morocco. It is truly as beautiful as you imagine it. The sunshine, the spices, the hustle and bustle in the streets will take you far away from your daily life, and you will be able to breathe deeply, and enjoy life to the fullest.