Bachelorette Party Ideas – Let the Bride Have Fun Before She Gets Married!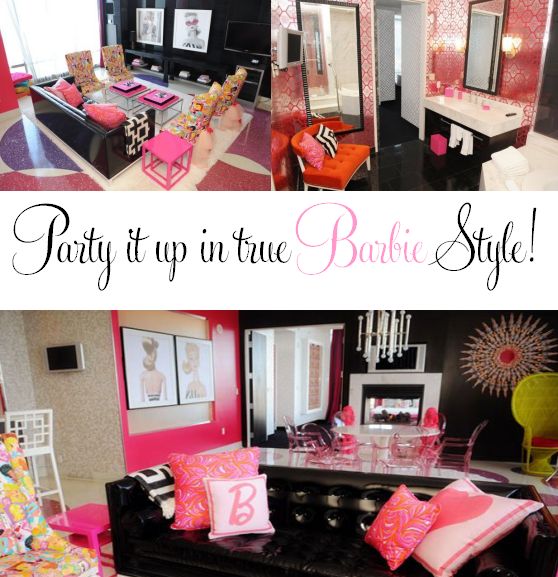 Getting married is a big transition in life. From being a bachelor, you suddenly have to adjust living with a partner and share your life with him/her. At first, the constrictions that arise due to the sudden transition start affecting you and most of the people find it difficult to share their space and freedom with someone else. Whatsoever the matter is, generally speaking, marriage is something that all have to go through. So, why not make the transition a memorable one for your best friend who is getting married? Bachelorette party can really prove to be handy in doing so for a woman, it marks as the perfect sending off of a bride from being single in life. Here are a few bachelorette party ideas that you can use:
Try Creative Themes for the Party:

Theme parties are in fashion today for all sorts of occasion. So why leave out the bachelorette parties? Sit down with your girls and the bride to plan out the best theme for your party.
Go wild and get close to nature
If the bride for whom you are throwing the party loves trekking and adventures, then planning a party at a campsite close to nature would be a fun thing to do. Find out different activities that you can do at the selected campsite like hiking, fishing, horseback riding etc.
Skating Party
Go with your girls to party at the local skating rink. It would be cost effective and also an innovative way to celebrate the bachelorette party.
Scavenger Hunt
Interesting games are what holds the interest of the guests in the parties. A scavenger hunt can be a great game to play. Find out a few hidden spots in your locality or town that not many are aware of. Then prepare a list of those places, divide the guests in team and hand them the list. The teams hunt down those places and the team that finds out the most number of places wins.
Visit a Live Music Show or Other Music Festivals
Dancing all night out at the rhythm of the music can be a great way to party out with your girls. Also if you can manage to get the tickets for a live show from some great artist, then the night can turn even sweeter.
Get Dirty
Gone are the days when having fun with strippers was a male thing. Male strippers can be found easily these days for girl parties and you can call them to lighten up the party for the bride. Strippers can be found out from the entire world; Miami Strippers are known to be one of the most sensual male strippers among others available. Have fun while they strip away their cloth, don't hesitate and let the bride have full fun on the day of her bachelorette party.
Bachelorette parties are indeed a great way to send a bride to a completely new world. Marriage is no doubt a big transition in life, so if you are a close friend of a bride-to-be then do your best in planning the best bachelorette party for her.