6 Ways to Make Your Studio Apartment Feel Like a Penthouse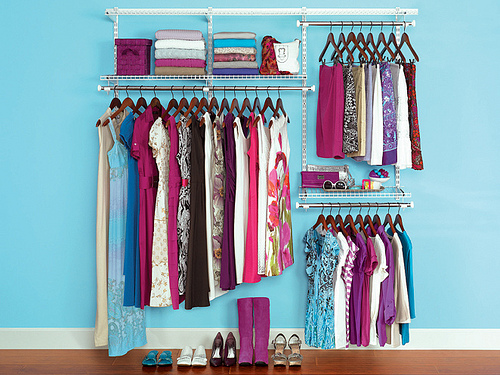 When you get a studio apartment, sometimes it means getting rid of larger furniture and reconsidering your style choices. There are a few visual tricks you can use to make a home feel much larger. Here are some of the best options to make a studio apartment feel like a luxurious penthouse.
Get Organized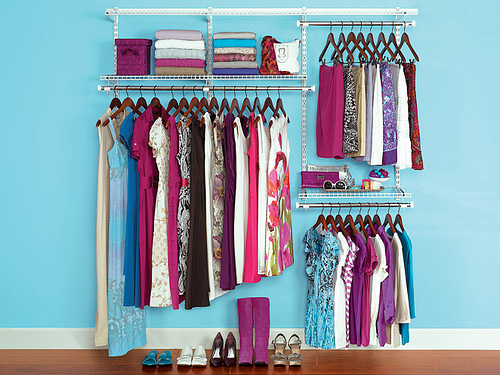 When it comes to small spaces, organization is key. Here are some of the most important things to consider.
Use Shelves
Adding shelves to your walls will help reduce clutter. Remember to edit your collection of kitsch down to a minimum, though: too many small gizmos and gadgets make a place seem cramped. Add shelving above the toilet and bed, where space is often wasted. Consider adding small decorative shelves in the kitchen for your spices, too.
Make the Most of Your Closet
Your closet should be used to its fullest potential. Consider a trip to iKea to buy some neat shelving solutions that are meant to fit in closets, and get a shoe rack, too. To get the most out of your closet you might want to consider hanging a catch-all hammock above the highest shelf. This could store your luggage, winter shoes, or out-of-season sweaters.
Create More Storage
Why buy a bench when you could buy a storage bench. The extra drawers can tuck-away blankets, slippers, magazines and other clutter that will keep your space looking tidier and more spacious. Don't waste the negative space beneath beds and couches either. You can buy sliding storage containers to place beneath your bed. Whenever you have the chance to buy a storage device, make sure you do. Visit www.usstoragesearch.com for more information on how you can maximize your storage capacity.
Use Visual Tricks
Once your studio is well-organized, it's time to use some clever design tricks to make it seem larger. Here are a few of the easiest design tricks for your studio.
Color Counts
Lighter colors are cheerful and engaging for the senses. While darker colors might be chic and trendy, they also close a room and make it feel tiny. By using lighter shades you can add dimension and style to a room without suffocating your guests.
Light It Up
Upgrading to brighter lights will add a sunny disposition to your studio. Smaller spaces that are brightly lit feel more comfortable, and the mind interprets them as being more spacious. So go ahead and splurge on that lamp: it will make your place seem bigger and brighter.
Mirrors Matter
A carefully placed mirror can make a room seem larger. When you place your mirrors, make sure you consider the windows you should reflect. Foregoing dark artwork for bright mirrors will make your home feel modern and lovely.
There are many great websites you can look at to find additional ideas. Check designer blogs, for more tips, too.
When you employ a few visual tricks on your tiny studio it will feel larger and more modern. Buying storage devices will help you to keep the clutter at bay, which will help with the spaciousness, too. Studio owners must be wise when they make style choices, so that their homes will feel larger and more brilliant.