7 Things You Can Do To Kill Boredom During A Long Flight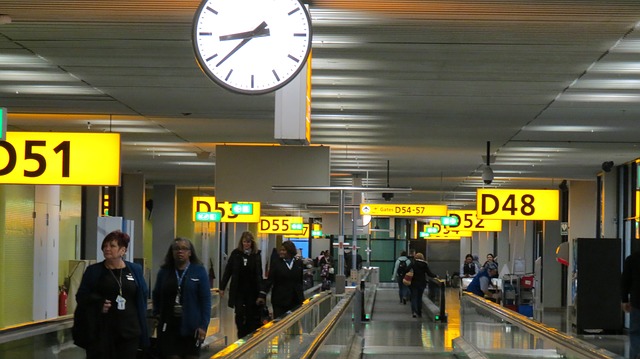 Going on a vacation is one refreshing activity and a fun thing to do. Things get a little difficult when you have hours and hours of waiting at the airport alone and get even more problematic when you have to stay alone buckled up on your seat in the plane for more than 12 hours. Man, I find this totally boring. Imagine yourself glued to your seat doing nothing much. Also, what if your in-flight entertainment also couldn't help you much. So you need to depend on other options that can keep your boredom to a minimum level. Here are a few things that can help you kill boredom while you are on a flight:
Keep A Record Of Your In-flight Experience With Creative Writing
When you are traveling on a journey that might take a long while you might get served with a delicious meal. You might get a chance to watch the sunset or sunrise and many other exotic views outside the window. You can write them down without hesitation. The best time to do so is when everybody on the flight falls asleep. Now, this is the time to get the creative writer out and write things like a movie script, a blog, a story or anything that requires you to jot things down on paper or a handheld device you might be carrying. When you find the time, share them online.
You Can Learn A Language
This is something fun to do. You can download an app like Babbel or any other app that can help you learn a language using Xfinity packages. Do this while you are still at the airport and have access to the internet. This is not only going to help you kill time, but it also will help you get in touch with people of different cultures and countries. Take your time to learn new words, HIs, HELLOs, and many other phrases.
Pre-Loading Your Content Is A Recommendation
If you have a Wi-Fi connection with you during your flight, you might not be able to use it during your flight. Make sure that you have enough movies, shows, and musical content at home or at the airport. I like to load my e-books and audiobooks and some music to listen to my phone so that I can sleep well during my flight.
Talk And Socialize With People Around You
When you are traveling in a plane, there is always somebody who has a story to share, or something about their family. You can always find such interesting people who make your journey even better. I love to talk to people who are traveling to the same destination as mine and get recommendations on the must-dos, must-see, tips, hacks and other interesting stuff they want to share and learn from them.
Stretch Your Legs And Body By Practicing Yoga Movements
People tend to get lethargic, tired, squeezed in, and lazy when they are on a long-distance flight as the seats inside a plane are not always comfortable for many passengers. So to maintain the right posture there are different movements in Yoga that you can practice. A little movement and giving motion to your back, legs, shoulders, and arms prevent tension from building up in your body, especially in the muscles. So it is a healthy practice to have a look at a few articles that can guide you on on-flight yoga movements or exercises before you board a flight.
Download And Listen To A Podcast
If you are traveling alone for an educational purpose or to attend a  conference or a lecture that you might be giving or attending, a podcast can be something that you can listen to. Select a subject matter that you love to listen to. This can be something related to your field of study, your profession, your specialization or anything else. Traveling alone might contribute towards getting into deep thought and learning stuff. This might help you when you land. Also, there is a possibility that you can find something to present and talk about with other students or colleagues when you land.
Enjoy Your Flight
No WiFi, no sweat! You can still do a lot of fun stuff to kill time and boredom when you are on a flight and have nothing to do. You can select from the above areas of interest that you might find interesting. I would suggest that you go for playing any of the offline games on your phone, tablet or any other handheld device. You can also listen to some sort of music or watch a movie. Otherwise, your flight is going to be one bad and boring experience for you.