5 Power Tools to Upgrade Your DIY Projects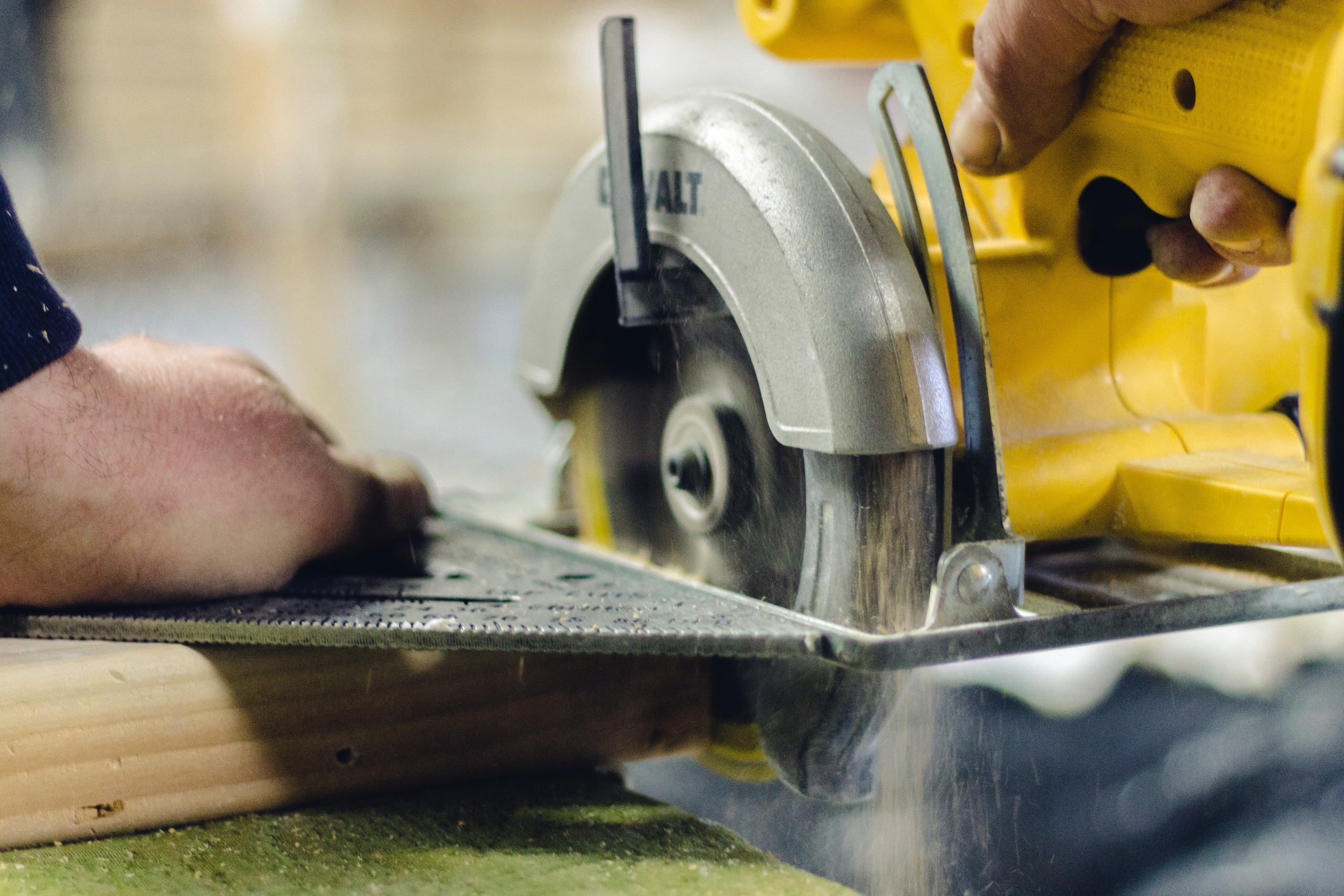 In order to skillfully and efficiently complete your planned do-it-yourself projects, you must have the right combination of exceptional power tools on-hand. While you can rent quality power tools from many home improvement stores now, it may make sense to purchase your own power tools if you intend to use the tools for multiple projects or if the project will take a while to complete. These are essential tools you need access to for your upcoming projects.
Electric Screwdriver
An electric screwdriver can save you time and energy. These are designed to accommodate almost any size of screw and can power the screw quickly and straightly into the desired surface material. With the right electric screwdriver on-hand, you can save time on a wide range of do-it-yourself projects. In fact, you may even consider purchasing a second battery for this device because of how frequently or heavily you may need to use it.
Masonry Saw
If your do-it-yourself projects involve any type of porcelain, stone, ceramic or other similar materials, it makes sense to invest in a masonry saw. These are available in wet and dry models, and they will quickly grind through the materials so that they are precisely the right dimensions for your needs. You may produce professional-looking results when you master the use of this tool.
A Cordless Drill
Generally, an electric screwdriver is intended to be used to place screws in holes that are already prepared or to remove screws as needed. A cordless drill, on the other hand, will drive screws into hard surfaces. These are surfaces that do not have a hole already created, so they are ideal if you are creating a structure from scratch with lumber or other similar materials.
A Circular Saw
If your do-it-yourself project requires you to cut lumber, a circular saw is essential. With a circular saw, you can make crisp, straight cuts. A cordless circular saw may be particularly beneficial if you need to make cuts in tight spaces. However, a standard, corded saw may have more power. This power may be essential if you have a tougher job in front of you.
A Router
A router typically comes with a wide range of removable parts that make it functional for numerous projects. These are fine woodworking tools that can be used for superior craftsmanship on woodworking. They can finish or smooth materials, create fine holes in spaces and complete other essential tasks.
As you prepare for your next project, consider if you may have a need for these common power tools. These are tools that may be used for numerous types of projects, so it may make sense to invest in quality tools today rather than to rent tools from a local store.
Addy Reeds is a freelance writer from Eugene, Oregon. She discovered her passion for journalism while attending the University of Oregon. Follow her on Twitter and Facebook: @addyreeds1; https://www.facebook.com/addy.reeds