7 Awesome Summer Travel Destinations for Those Who Love Cooler Weather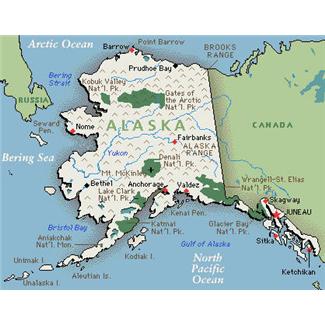 Are you looking to beat the heat this summer with a cool getaway? Some people may prefer to soak up the sun at the beach, or spend some time in Florida with Mickey Mouse while the kids are out of school, but not everyone is such a fan of sweltering summer heat. If you would rather travel someplace fun that's not so warm, here are some great destinations to consider.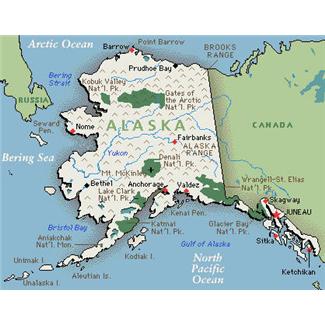 Alaska
Even if you love icy weather, traveling to Alaska in the winter is pretty daunting. In summer, however, the temperature is just warm enough that you can enjoy all the rich, beautiful scenery that Alaska has to offer without getting frostbite.
Canada
If you want to visit a wonderful city with beaches that isn't quite so warm, Vancouver is fabulous in the summer. Montreal, Quebec is famous for its summer festivals and rich French culture. From rural to urban, Canada offers destinations for all kinds of travelers.
San Francisco, CA
San Francisco's ocean breezes keep temperatures mild even in the summer. During the hottest months of the summer, July and August, the average temperature is only around 72 degrees. There are plenty of things to see and do in San Francisco even if you're travelling on a budget.
Breckenridge, CO
Yes, you actually can go skiing in the summer! Even if Breckenridge's gorgeous slopes aren't your thing, there are plenty of scenic trails for hiking, biking, rollerblading and other activities. For even more fun, you can treat yourself to a spa day or play a few rounds of golf.
Southern Coast of Maine
Enjoy the crisp beauty of the coast of Maine, and yet still be only approximately 90 minutes away from Boston. The only downside is that summer is a peak travel season for Maine, so travelers should book their plans well in advance.
Prince Edward Island, Canada
Prince Edward Island is such a great travel destination in the summer that it is worth mentioning Canada twice. The island is absolutely gorgeous and offers many free and low cost attractions such as historic homes, lighthouses and a healthy sampling of Canadian culture.
Olympic National Park, WA
Home to a rare temperate North American rainforest, Olympic National Park is filled with natural beauty. Summer time temperatures average between 65 to 75 degrees. The area has many wonderful campgrounds and log cabin resorts for those who want to get back to nature a bit.
OneTravel helps you find flights and ticket deals to any destination around the world at discount prices. By using OneTravel coupons you can avail a list of flight schedules to choose from at the lowest possible price.
Just as some people like to go south for the winter like birds, there are many others who flock to cooler destinations when temperatures at home hit the 80s or higher. Whether you're looking for a romantic getaway, a family vacation, or just some rest and relaxation time, any one of these destinations will offer something to suit your fancy and not overly stress your budget. Check out Holiday Birds for vacation packages for just about any destination you can imagine.