5 Ways To Improve Internal Business Communication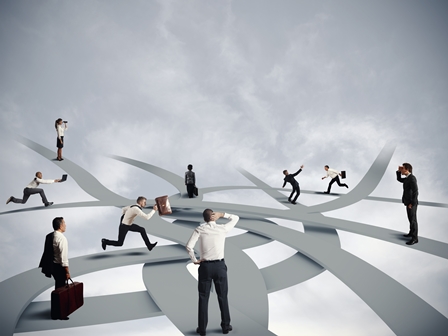 A lot of major business disasters can be overcome or even simply avoided if communication between staff members is clear and open. If there are communication breakdowns between employers and employees, then the likelihood that the job will be done right will be significantly less. You could save yourself a lot of stress and a lot of money if you consider a few factors that might help improve communication within your business workplace.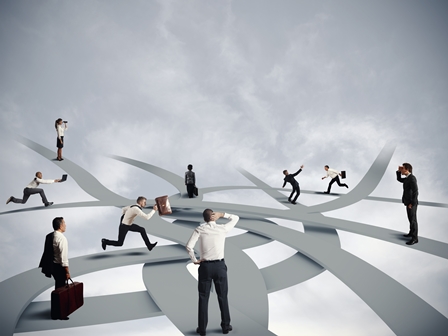 Let your vision be known. Having a strong, clear vision and mission statement is key to any business' success. You need to know this information inside and out. But it's also extremely important that your employees are not only aware of the overall business goals, but are on board and excited about them as well. Pin your mission statement to the notice board and clarify it every morning before your staff begins the working day. Keep your staff motivated about the overall vision of the company and they will have a better understanding of the importance of their day to day work. Communicating this on a regular basis will save you a lot of money and potential disasters in the long run.
Training day. Before you throw a new employee into the deep end, be sure that you give them the thorough training required to get the job done right. You need to treat your business like a franchise and have very clear systems and training manuals in place. Every staff member should have a training manual on hand that they can refer to at all times. Every six months, there needs to be a review of this training manual in order to ensure that everyone is still on the same page and understands their role.
Get the right technology. The word communication means so much more than two people having a conversation. It is now intrinsically linked with technology. Whether it's the Internet, emails, mobile devices, tablets, laptops, or apps, these are all modes of communication that need to be made available to your staff. Getting yourself a superior network, through someone like Thuraya, will enable you to stay in close contact with all of your employees wherever you are in the world.
Keep things upbeat. Empowering your staff is all about creating a positive atmosphere in the workplace, so be sure to keep things upbeat and fun wherever possible. Let your guard down and keep the communication lines open so that your workers can speak to you openly about anything at any time. Creating an environment of fear will lead to high staff turnover and generally low productivity, so stay positive!
Encourage creativity. It's been well documented that Google and Apple workers have time allocated each week to work on whatever they want to work on. This is a wonderful incentive for staff members and leads to them feeling a sense of pride about their job and there workplace. It also leads to the conception of great ideas that could make a real difference in your business.