5 Tips To Make Your Proposal Truly One Of A Kind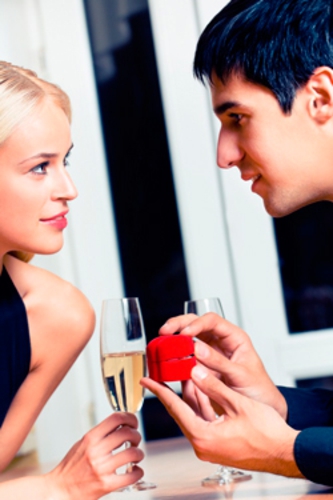 Your woman will be telling stories of your proposal for the rest of her life. She'll regale her friends and family with every little detail, and the memory of your proposal will warm her heart forever.
When you think about it, that's a lot of pressure for a guy to handle, isn't it? You want to make sure you give your lady a proposal that's as special and unique as she is. She want her to be able to proudly share your proposal story with everyone she knows. In short, you want your proposal to be the bomb (do people still say that?)!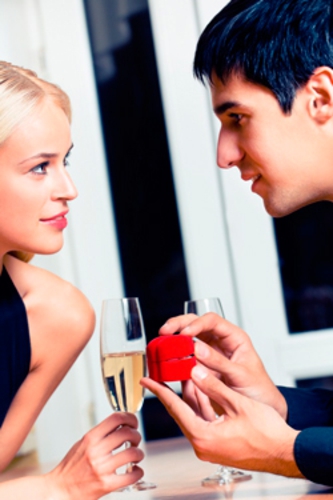 With that in mind, your proposal needs to be unique. It can't be some generic, run-of-the-mill proposal that's been done a thousand times before. You need to give her a proposal that will truly wow her and maybe even make her friends a little jealous.
So, here are 5 simple ways you can make sure your proposal is truly one of a kind.
Avoid popping the question on the common proposal days—Everyone proposes on Christmas, Valentine's Day, or on a birthday. You can see it coming a mile away. It's a tired, overdone proposal that certainly isn't unique. If you want to be original, avoid proposing on one of these big days. Instead, either propose on a completely random day, or pop the question on a day that has significance between the two of you, such as the anniversary of your first date or the anniversary of the first time you said "I love you."
Choose a meaningful location—Find a special place to carry out your proposal. It's best if you can think of a place that's significant to the two of you, such as the place you first met, the location of your first date, or maybe even your favorite restaurant. Of course, you can always create a new meaningful location with your proposal. Maybe you can take a romantic trip to some place she has always wanted to go and pop the question there.
Do something memorable—Consider doing something extra special for your proposal. For example, if you're a musician, you could write your love a song and play it for her as part of your proposal. Or if you're a writer, maybe you could write her a special poem. Or you could do something grand, like getting a group of people to participate in carrying out your proposal. Be memorable!
It's all about the words—Everything else aside, what your lady will never forget are the words you use when you propose. Speak from the heart, and let her know how much you love her and how special she is. If you do this, nothing else will really matter. The right words can open up the doors to a lifetime of happiness and create an unforgettable proposal.
Give her a custom engagement ring—Of course, the engagement ring might just be the biggest part of the proposal. That's what will make her jaw drop, and it's what she'll be sending pictures of to her friend. If you want a one-of-a-kind proposal, you should get her a one-of-a-kind engagement ring. Custom design your ring to give her something no one else has.
What are your best tips for pulling off an unforgettable, unique proposal? Share them by commenting below.
Dennis Polishchuk represents Whiteflash.com, an online jewelry site offering designer rings, custom engagement rings, Ritani engagement rings, and more.