5 Amazing SEO Tools to Spy On Your Competitor's Website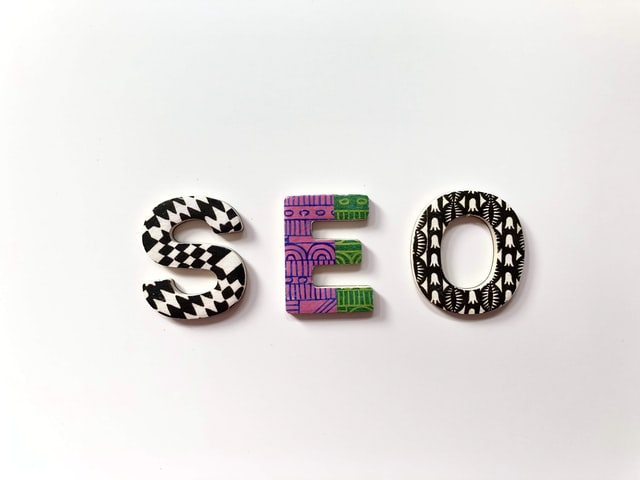 So, you're running an online business, and you surely want your business to get the best results. But, there are a lot of other competitors in your field who are probably doing better than you.
It might seem like a bad thing, but it could also be a good thing. Wagers on how you see it.
It's a good thing if you look at it from a perspective of evolving and making changes to do better than them. You must enlighten yourself through your competitors' strategies and see what they are up to and steal their marketing tactics to implement them into your business. Find your competitors' weaknesses and capitalize on them.
Believe it or not, it is possible. And for that, there are special online tools and software made for this work. Out of all the tools on the internet, we're going to be covering the top five.
1. UBERSUGGEST
Ubersuggest can help you come up with a solid strategy that uses your competition to your fair advantage. It is a great tool to obtain a detailed analysis of competitor sites, and here's how you get the best out of this tool:
First, enter your competitor's URL into the search bar on the screen, then click "Search".
The next thing you'll see is your competitor's SEO statistics, like their organic monthly traffic, keywords, domain score, and backlinks. Take an overview of their backlink profile.
You'll get a detailed analysis of data like their referring pages, URLs, domain score, and backlinks.
With the "Traffic Analyzer Overview" you can look at your competitor's site in great detail and find out:
Details of incoming backlinks – which you can reach out to try and get a backlink for your website as well
The total number of organic keywords it ranks for – which you can use to get a grasp of what you should and shouldn't try to rank for yourself
The total estimated monthly traffic for the keywords
Website's domain score (on a scale from 1 to 100)
Detailed monthly traffic over the last year
You can also find charts for keyword rankings by month, top SEO pages, and SEO keywords on Ubersuggest.
Steal Your Competitor's Backlinks With Ubersuggest
Now here's how to use the gems you dug for to your real advantage…
Find out about your competitor's backlinks through Ubersuggest. Then, target those sites to get backlinks to your own content. If these sites have linked to your competitors, you also have a fair chance of bringing your site some trusted links.
When your competitor reached out to these sites they also probably didn't know which sites would link to them, and now they've done the hard work for you by finding these websites. If you provide better and consistent content, you can earn yourself their backlinks too.
2. AHREFS
Ahrefs has established a reputation for its top-notch customer service. They work with you to ensure you get what you need. It is a very popular tool among marketers as it provides you features to access information about your competitors like their targeted keywords and backlink profile etc.
Ahrefs gives you the resources you need not only to form your own strategy but also to spy on the efforts of your competitors.
Get An In-Depth Site Analysis Of Your Competitors Using Ahrefs
Ahrefs helps you accomplish tasks like:
A detailed overview of the keywords that get the most organic traffic to competitors' sites.
Determine the pages of your competitors' sites that drive the most organic traffic.
Analyze your competitors' top-performing AdWords ads and their traffic volume.
See the keywords your competitors might be targeting with paid ads.
Here's how to get access to all of these details:
Login to Ahrefs.com
Navigate to Site Explorer
Enter your competitor's website URL and click "Search".
Ahrefs will show you all the details like the site's backlinks (including new links, lost and broken one's), their referring domains, their list of organic keywords and their paid keywords, etc.
Click on each option to let it reveal a detailed chart to you.
Once you have these details about your competitors' site in your hand, crafting your own marketing strategy becomes a lot easier. Thanks to Ahrefs.
3. SERPSTAT
Serpstat is an all-in-one tool that provides you your competitor's targeted keywords, rank tracking, backlink analysis, site audit, and their detailed keywords analysis.
A handy thing about this tool is the possibility to get the list of competitors that have lots of common keywords with one website. This helps you learn a lot about the field you are working in.
Extract Useful Information About Your Competitors With Serpstat
Open Serpstat's dashboard, and scroll down to the Competitors section on the left corner.
Here, you'll find different features like organic search, ads, domain comparison, and batch analysis.
Enter your website in the search bar, and a list of your top organic search competitors will pop up.
Click on the common and missing keywords. Then you can compare your positioning, and keyword information like volume, CPC, and competition.
You can see up to 10 common or missing keywords here. These keywords are important so you can see how you're doing in comparison to your competitors on common keywords. You can also see what keywords are missing from your own website.
Also, with Serpstat's domain comparison you can visually compare your website with your competitors and use their suggestions as a guide.
Serpstat allows you to:
Find out what keywords work best for your projects.
Analyze your competitors' SEO tactics.
Identify the best backlink sources.
Check your website for SEO errors.
Find out what pages have the highest potential.
Track the daily progress of your site in any region.
Create SEO reports for your clients.
Track visibility and keyword trends.
Use their API to create any search analytics tool you may need.
4. SEMRUSH
If you want to get the better of your competitors' analysis, SEMRUSH is the go-to tool because it specializes in competitor data research. It is not only a Google AdWords competitor analysis tool but much more.
Track Your Competitors SEO Progress With SEMRush
This tool can help you find out how your competitors are performing on search engines. A quick search with SEMrush reveals everything from what ads are being used to promote a site to the total number of backlinks and their origin.
Here are the steps you need to follow to get the scoop on your competitors' secrets.
Go to SEMRush.com and insert your competitor's website URL in the bar and click "Start Now".
The first thing you see is the Domain Overview of your competitors. This section serves as one of the more comprehensive parts of your research, providing details on their organic search, paid search, backlinks, and display advertising.
By clicking on "Top Organic Keywords" you can get your hands on the list of keywords with their current rankings. Filter out the relevant ones from this list of keywords, and use them to optimize your website.
SEMRush's Referring Domains section contains some of the most useful information on the site. Not only can you view your competitors' backlinks, but you can also see how valuable that specific referring domain is to the business.
Now, you can jump onto the advertising information. First of all, it sets some ideas up for you if you're planning your ad strategy. You can also take a look at things like pricing, product titles, volume, and more.
SEMrush provides you access to your competitors' data like:
Keywords research
Backlinks
Domain analytics
Traffic analytics
Lead generation
Paid keywords
Top landing pages
Ad history
Their main competitors
That's quite a handful of information about your competitors.
5. WEBBEE SEO SPIDER
Webbee SEO Spider is an ultimate web spider that crawls your website concerning all major search engines' guidelines. It gathers everything from your website that can be used to form a flawless SEO strategy for your website.
Uncover Your Competitors' Top Performing Keywords With Webbee
Webber's Spider can easily extract all the keywords from your competitors' websites and reveal how your competitors have implemented schema and its types. It will crawl it and sort it into tree form for easy understanding.
Here are the easy steps to find your competitor's keywords using Webbee SEO Spider:
Download and install the tool on your system.
Run the "Keyword Intelligence" mode on your competitors' website.
The tool will automatically start scraping keywords of the given website and show results in tabular form.
These results include the keywords your competitor is targeting in titles, headings, and anchor texts. You can download them whenever they crawl completed.
We've covered the five premier tools you could find on the internet that will not only help you spy on your competitors but, at the same time, refine your digital marketing approach. If you have any questions, let us know in the comments.