Digital Marketing Background for Beginners: Strategies, Pros and Cons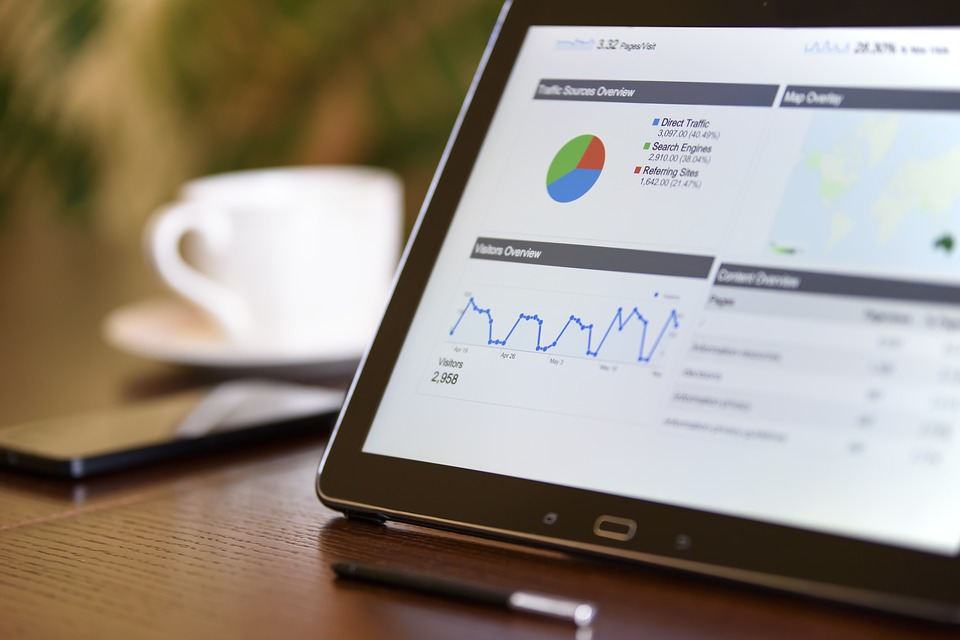 Online promotion of a company is the most crucial part of running a business as this is the sector where a major amount of sales and monetary transactions happen. Digital marketing is where a company thinks about its paid advertising campaigns, website design and social media platforms and handles. All of these components together make up a successful online platform which will subsequently result in greater web traffic and better performance metrics. Getting these things right is important for a small or large business because customers can be put off track very easily if they do not find a website worthwhile. What needs to be done is to focus on each area separately to ensure that the company is utilizing their advertising fund towards getting the best solutions possible for the website.
The marketing landscape has undergone some vital changes during the past few years, and most of those improvements can be traced back to the continuous growth of digital platforms. Resulting in which, companies have started to rely more on digital solutions and software to keep data organized and refined. Meanwhile, others have learned to keep their customers engaged using a newsletter or by adopting other email marketing tools.
Online Marketing Approach
Online marketing is a constantly evolving technology; hence, the techniques to attract potential customers need constant maintenance and up-scaling. Companies need to know how to alter their marketing strategy with changing trends and create a website that fits in with what people want. The website needs to work perfectly and load quickly on a desktop computer, tablet or a mobile phone. An awesome website will include details on the products, how to buy or pre-book and have large buttons for consumers to click on when they decide to purchase any item. Making life easier for customers, i.e., being customer-friendly is most important and the journey undergone from basic browsing research to buying should be uniquely chalked out to learn about what they like about a site.
Email Marketing Basics
Email marketing is unarguably one of the most effective ways of sending targeted marketing campaigns to a sea of prospects and customers. This method is incredibly efficient as well, and saves time, money, and energy like no other traditional marketing solutions. Furthermore, the integrated analytics and data trackers give users the luxury of having real-time analysis, which companies can simply take advantage of by initiating timely and more accurate campaigns that will keep their customers engaged and invested in their products and services. In addition, information can be easily shared, much like in social media platforms, which makes it a promising stage to work on if you really want to have a full-blown digital marketing campaign to power your business to the next level. Digital Marketing Course by Xplore Institute.
Some Common Mistakes to Avoid
The good news is that if someone is a newbie to digital marketing, then, there are several resources which can be resorted to for assistance, For example, LinkedIn content marketing tips can be found with ease, and these can prove invaluable to those just starting out. The tips and advice from those experienced in digital marketing can make a big positive impact on a fresher's marketing efforts. Examples of those errors are: –
Failure to achieve targets: There is no point engaging in guest blogging if one does not have an idea about the final target and the expected outcome. Digital marketing needs to be oriented towards achieving the goals, which means that the first thing one has to do is to chalk out what the final aims and objectives are and the strategy to achieve it.
Targeting the wrong audience: It is vital to work out the demographics of the target audience, else one might end up marketing the brand to a completely wrong audience. For example, if a company is selling garments and associated accessories for the elderly, and they focus on social media marketing, then the company has probably targeted the wrong group of audience. Social media users primarily constitute of the young and middle-aged population.
Low quality content: Some websites produce low quality content which is irrelevant or spammy. This can be detrimental to the reputation of the website. Any online promotional material, which may be in a blog, or in a website, or social media, must be relevant to the present context, engaging, and of sufficiently high quality.
Ineffective use of SEO: Those new to digital marketing may not be aware of the importance of SEO. It is crucial to learn about SEO tools and techniques, as efficient SEO usage can bring about major changes in the reputation of a website.
A few common issues faced by newcomers, regarding usage of digital marketing services, have been enumerated. This topic provides a basic background on digital marketing, and most users learn the topic in more depth as they get going. However, these tips will help to get you off to a good start.