4 Furnishings To Buy First For Your New Home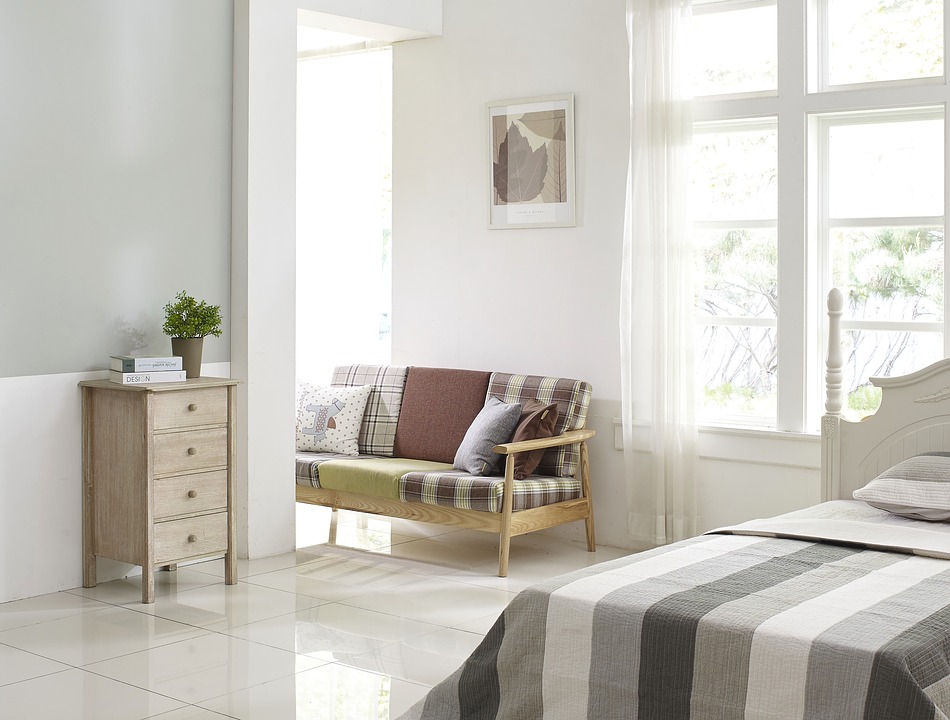 When you walk into a nicely decorated place, it all seems to have come together organically. The truth is a well-furnished home is the result of planning, rather than just randomly looking at pictures online and saying, "Yeah, that'll work." You must consider the amount of space with which you should work, the shape of the rooms, the placement of doorways and utility outlets and the way traffic moves through the home, as well as how sunlight flows into the rooms. These are all important considerations to bear in mind as you decide what furnishings to buy first for your new home.
The Bedroom Comes First
If you're starting from scratch, the first thing you need to buy is a good bed. When you think about it, this makes sense because you'll spend at least a third of your time at home asleep in bed. You'll also need to get bedding; this includes sheets, blankets, pillowcases and a comforter. When you buy the bed, invest most heavily in the mattress. This decision will make — or break — your bed. Keep in mind, you'll likely be sleeping on it for at least 10 years, so choose carefully.
You Must Eat Somewhere
The next room to get attention should be the dining area. A table and a set of at least four chairs will give you and your loved ones a place to enjoy meals, plus it can double as a work area. If you're on a tight budget, rather than springing for a really nice table right off the bat, set a sturdy sheet of thick plywood (cut to fit the room in which it will be placed) atop an aesthetically pleasing base and cover it with a table cloth—nobody will know the difference.
Mind the Budget
Working in this order helps you do the best you can in each room before moving onto the next one. If you're on a tight budget, a good place to shop for most of these items is a consignment store. You'll find great deals on quality furniture, often vintage. As part of the process, make sure you check out homeowner's insurance quotes online to ensure your new belongings are suitably covered under your policy as you add them to your home.
Sofa Surfing Is Next
Your next purchase should be a comfortable sofa for your front room. Resist the temptation to go for style over comfort. Ideally, you'll find something deftly blending the two. When you're conducting your "sit tests," imagine watching a two-hour movie and allow your body to assume all the positions it would over the course of those two hours. Look for a hardwood frame, hand-tied eight-way springs and durable, yet attractive, upholstery. Pay careful attention to the dimensions of the room in which the sofa will reside. Make sure it fits comfortably with space left over to add a coffee table, end tables and lamps—while remaining a suitable distance from your video screen.
Now Go for The Garnishes
Once the basics are in place, branch out into additional chairs for seating, perhaps a dresser for the bedroom, some nice bookshelves to make you look literate, artwork, plants and some nice-to-have kitchen appliances. Kitting out your place in this order ensures you can live as comfortably as possible while you buy your first furnishings for your new home.