3 Traditional Sarees For Every Indian Woman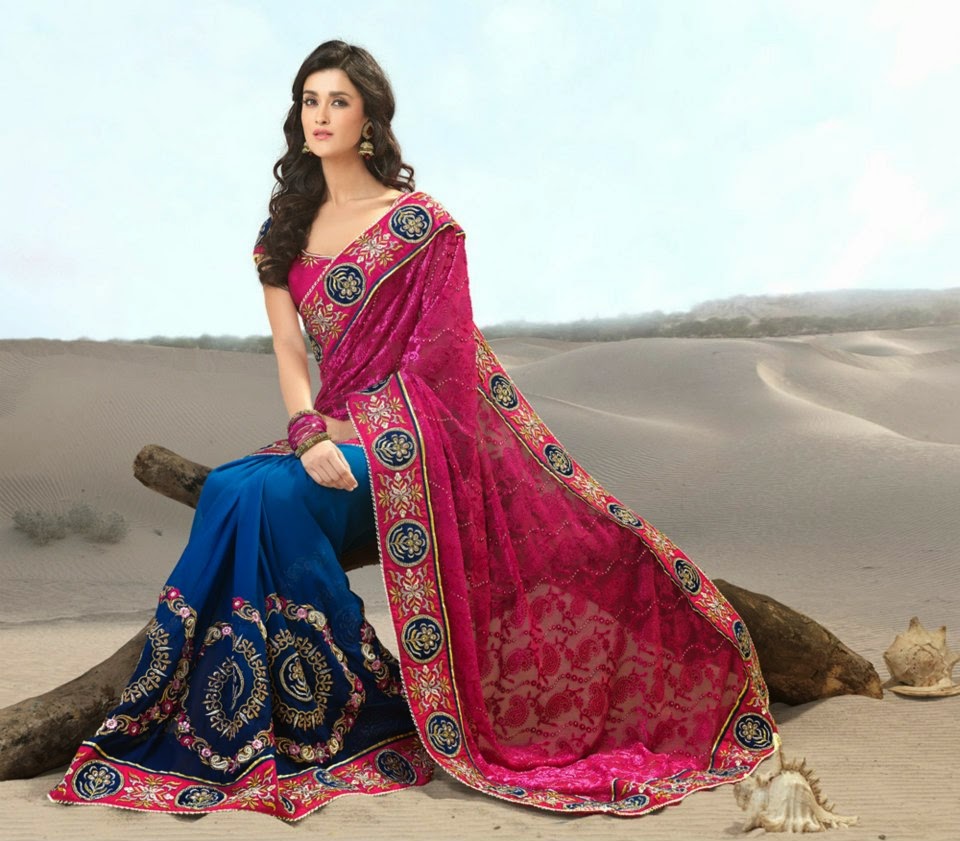 A saree is a traditional Indian wear for women across the country. Nowadays, due to its rich heritage and culture, even foreigners have started wearing sarees. We can ask any women from abroad, and they will be definitely willing to try it out. That is something which we can be proud of, while the world is following the western culture and changing, our traditional values are still followed and practiced widely throughout the world. From daily use to wedding scenarios, sarees are the essential pick for any woman. Sarees are endlessly grace and elegant.
There are many types of sarees from which every woman can select the perfect one for them. Sarees are made from materials like cotton, silk, mixed cotton and Kanchipuram. They vary from 4 yards to 9 yards along with a drape. Blouse also plays a big part along with the saree. Choosing the right saree is necessary. There are some beautiful sarees available on the market as well as the online market with great discounts. Every woman would love a saree that fits them perfectly. Sarees come with vibrant colours and combinations. Stylish kurtis can be made from the material of a saree. So, we can basically say it is multi-functional.
Many government workplaces like post offices and national banks have made it mandatory for women to wear sarees for work. It is actually a good thing, which also reminds us of our traditional value. Many Indian women are willingly open to wearing sarees to work, parties, and weddings nowadays.
The three broad types of beautiful sarees which every Indian woman should wear are Kanchipuram, Paithani, and Benarasi.
Kanchipuram sarees are crafted by craftsmen in the town of Kanchi in the Indian state of Tamil Nadu. These sarees are made of the finest silks in the market, with rich colours and designs; it is one of the most preferred Sarees for Indian women. The price of a Kanchi Saree starts from 2000 and goes up to one lakh.
Paithani sarees originate from Paithan in the Aurangabad district. It is the combination of unique golf and silk saree. They represent the designs and pictures of peacocks or sculptures from the Ajanta and Ellora caves. This saree is a must for every Maharashtrian. They have single and double toned patterns.
Benarasi sarees are manufactured by weavers in the Indian city of Varanasi. This saree is usually patterned in a different way. An ideal Benarasi saree is usually comprised of around 5600 thread wires, every saree being 45-inch wide. This saree is a popular choice for every bride that comes in myriad colours and designs. Many women wear Benarasi sarees on important occasions like weddings and family get-togethers.  To stitch this saree, it can take from 15 days up to 6 months. It can be matched by wearing a jewellery and blouse. There are some variants of Benarasi saree like Katan, Kora, and Shattir.
These are some of the most popular types of saree worn by Indian women. These types of sarees are multipurpose wears that can be used for many occasions like weddings, birthday parties and family functions. They are very unique from other types of sarees that are available in the market.