10 Fun-in-the-Sun, Summer Activities For Kids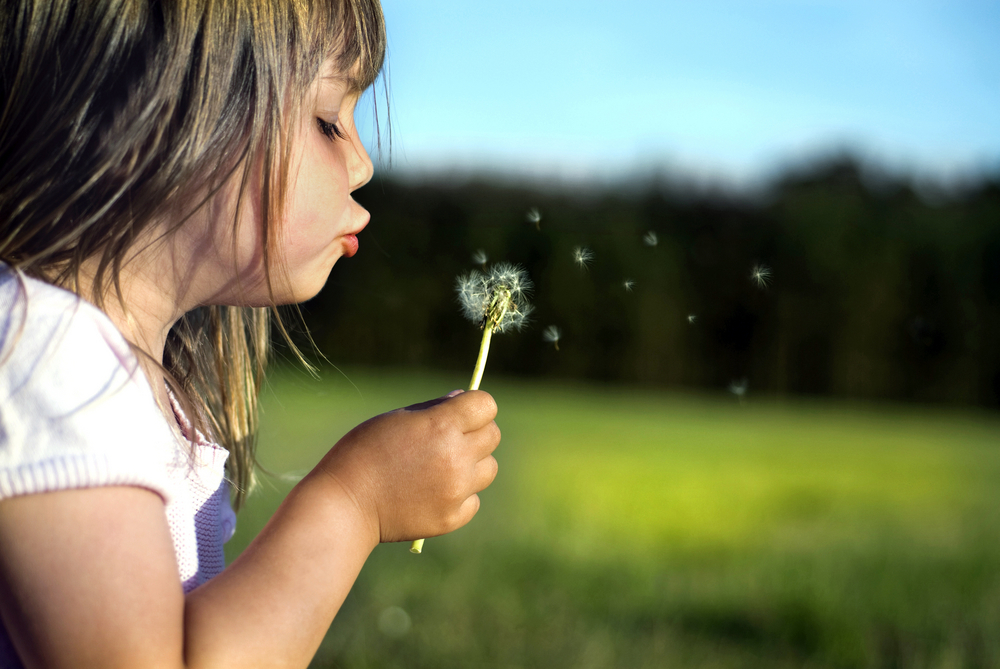 So, you're at home over the summer holidays and can't think of how to amuse the kids. Check out this must-do list of kids' activities to keep them entertained and occupied for as long as possible – you might even find you have fun yourself!
1) Baking
Baking is always fun for children and although it's usually an indoors activity, the results can be enjoyed outside by everyone. Bake for yourselves – a great idea if you plan to do activities two and three on this list – or take your efforts to a friend. There are lots of recipes that are simple enough for younger children – look for specialist books at your local bookshop, library or online. Baking is a great introduction to measuring and basic maths, so it's educational too. If your children are very young, consider pre-measuring the ingredients and put each into separate bowl, so that they only have deal with following instructions and mixing things the correct way.
2) Dress-Up Tea Party
This is a great activity for little imaginations: everyone loves to dress up when they're young – you can become whoever you want. Most little girls will try this out at some point, but there is no reason why boys can't have a go too. Classic dress-up tea parties feature toy tea sets, cakes, puffy dresses, and tiaras. But if your child is more interested in pirates, superheroes, or the jungle, think about adapting your tea party to suit the theme. Bake cookies and cut sandwiches in to themed shapes, and wear an appropriate outfit yourself, to encourage your child to get into a tea party mood.
3) Teddy Bear's Picnic
A Teddy bear's picnic is similar in execution to the Dress-Up Tea Party, but it is easier to do in different locations – all you need is lunch, a picnic blanket and your teddy! Teddy bear's picnics are a great opportunity to tell stories and sing nursery rhymes, so think about packing a book. If there are a couple of children at the picnic, then encourage them to introduce their teddies to each other, so that everyone becomes friends. Another necessity for this activity is sun block – make sure kids stay safe in the sun – sunhats and sunglasses are a good idea too.
4) Obstacle Race
Obstacle races encourage exercise and team work. They take remarkably little time to set up and can occupy children for quite a while – particularly those that are older and more competitive. Divide into teams, or time each child using a stop watch or timer. You will need at least six different tasks and these can be set out either in a straight line or a circle. Challenging tasks could include: doing 10 hula hoops without dropping the hoop; jumping in a sack (or old pillowcase); crawling under a sheet that's pinned to the ground (use tent pegs for this); bouncing a ball on a tennis racket while walking between two markers; skipping a distance between two markers; doing the limbo under a stick/skipping rope; and simply running a distance.
5) Face Painting
Everyone remembers having their face painted at least once. The summer holidays are a great opportunity to experiment and try out some designs as there's no fear of orange faces appearing at school the next morning. You can buy face paints at most supermarkets and in some art shops – 'beginners' kits mostly include a set of colours, a brush, a sponge, and a booklet of design ideas. You can even make your own face paints! Children love using their imaginations to create a range of crazy characters.
6) Gardening
This activity is a great way to turn a chore into something more fun. If you find an old basket or bag and dress your child in old clothes, you can get them to do your weeding for you! Be careful to show your child how to differentiate weeds from actual plants and demonstrate how to remove them by the roots. Weeding is the most basic of gardening activities, but if your adventurous child loves nature and watching things grow, you can teach them more about their environment by watering, planting and even sowing seeds together.
7) Treasure Hunt
Treasure hunts can take a bit of effort, but it really pays off – they don't require a lot of supervision and keep your children entertained for more than a good hour. There are two ways to hunt for treasure: either attach individual treasure items to each clue; or place a pile of treasure at an end location (wrapped sweets work best for this). It's easier to decide where you will be hiding the treasure, before making up clues as this will help you think of a route for your hunt. Make the treasure hunt age-appropriate: clues, visibility of the treasure, and the amount of help you present should vary accordingly. Younger children can join in if they are provided with visual clues.
8) Decorating Fans
This is a great activity for a hot, summer's day. Firstly, fold a sheet of A4 paper back and forth to produce a concertina effect. Grip it at one side with a paperclip or staple to hold the end together. Fan out the loose end to make your fan. These can be decorated using pens, pencils, glitter or collage. For younger children, who are usually less dextrous, it's often easier to decorate the paper first – when it's flat it – and then fold it into the fan shape afterwards.
9) Go Swimming
The summer is a great time to improve your child's swimming skills at the local pool or in a safe outdoor location. Many public pools offer swimming classes or groups for you and your child. Always be aware of the risks from tides and strong currents if you are swimming or paddling in lakes, rivers, or the sea.
10) Build a Tent/shelter
This is another activity that everyone remembers fondly from their youth. You can build a tent or shelter with everyday objects that you find around the house and garden. Good materials to use for this are: foldout clothes driers, old sheets, garden canes, pegs, string, and tree branches. Each of these will combine to create a great garden hideout. Younger children are likely to need some help with creating the, but they will still love to get involved. Older children might enjoy working together as a team to build a sturdy shelter.