Safety Tips To Keep Your Loved Ones At Home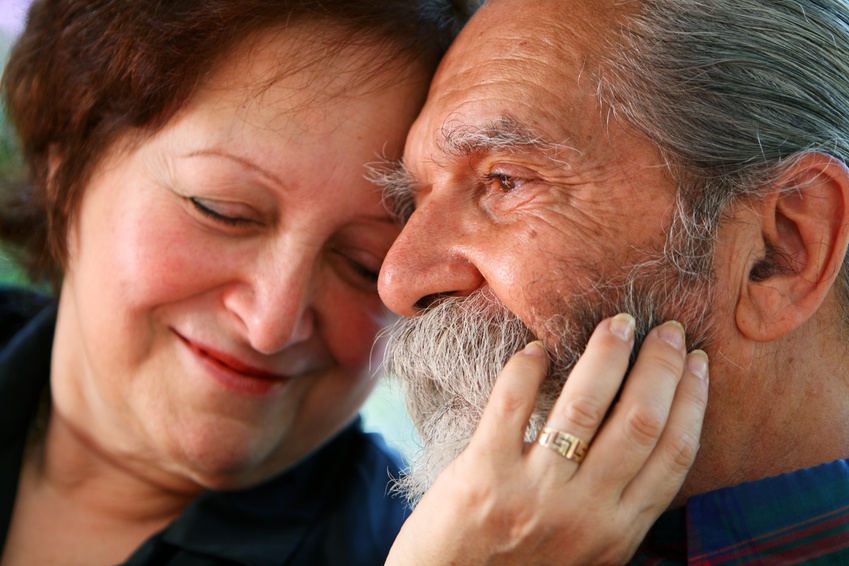 The safety and well-being of your elderly family members is a top priority. When old age begins to show its ugly face and medical conditions surface, many people opt to relocate into a care-giving facility. However, the idea of putting your beloved family member in a home when they reach certain age can seem a bit unfair. Depending on their state of health, there are many other living options for senior citizens.
Instead of banishing your elderly family members to a community, consider allowing them the freedom to continue to live in their own homes. Developments in new technology dealing with at-home safety have offered senior citizens the option to continue to kick back and relax at home. With some help from a few simple devices, you can avoid the costs of assisted living or at-home caring all together.
Cleaning the House
The idea of cleaning a house is a bit daunting for the elderly. However, thanks to modern day self-cleaners, senior citizens can now continue to live in their homes, dirt free! With the introduction of the iRobot line of cleaners (such as the ever-popular Roomba), all someone must do in order to clean their home is press a button and put the appliance on the floor.
These little self-cleaners offer a wonderful alternative to lugging around heavy and bulky vacuum cleaners. If paying for a professional cleaner is too costly, this type of device can be a great in-between solution.
Cooking
If you worry about your older family members cooking and using hot surfaces, cover plates are available to put your mind at ease.  Cover plates regulate the temperature of stovetop burners and automatically shut off the stove when needed. These new devices are easy to install and make cooking safety one less hazard to worry about in the home.
Getting Comfortable
A task as simple as sitting down or getting up from a chair can become a burden once a certain age is reached. As we age, our bodies lack the strength and durability that we were once used to. However, no one should ever deprive their mom or dad or grandma or grandpa the joy of kicking back in a recliner and watching their favorite television programs. With great inventions such as a power lift chair, now even the frailest of senior citizens can enjoy the comfort of a recliner.
These chairs are built to assist in propping up a person from the chair, so they don't have to put all of the strain on their body when standing up. Being able to withstand hundreds of pounds, this type of chair offers stability, comfort, and ease of access. It's the perfect way to make sure no one gets hurt.
In Home Safety
The idea that a loved one can fall and hurt themself and become unable to get up is a common fear. Thanks to the invention of personal emergency response systems (PERS), your loved one can be connected to an emergency call center with the touch of a button. These at home devices can be worn around the neck or wrist, putting them right at the fingertips of the elderly person. In the case of an emergency, the button is pressed and the user is directed to a 24/7 call center that can bring emergency help.
If that system isn't enough to put your mind at ease, consider purchasing a monitoring system. These devices are installed in the homes of the elderly to watch over them. Reports are sent back to the children or primary caretakers of the elderly and monitor anything that may be out of the ordinary. Images can be sent to you, your computer, or a dispatcher if something seems to be wrong. The main concern here is to discuss this option with the elderly person at hand before turning their home into a spy room.
Remembering a Senior's Medications
If you're worried that the seniors in your life won't remember to take their important medications, there are now gadgets for that as well. Automatic pill reminders are built into some pill boxes in order to keep people on top of their medication. These boxes have alarms, timers, or flashing lights to remind the elderly when their medication is due to be taken. Monitored dispensers also prevent prescriptions from being scrambled, or overdosed.
With all of the technology today that caters to the safety of our older loved ones, it's okay to give them the option to stay at home and enjoy life. Home is where the heart is, and many people will choose to remain there no matter what their age. With the proper safety precautions and monitoring, there is no need to evict the elderly from their homes.
Featured images:
License: Creative Commons
image source
Cheryl specializes in elder care and has given advice to those who want what is best for their elders.