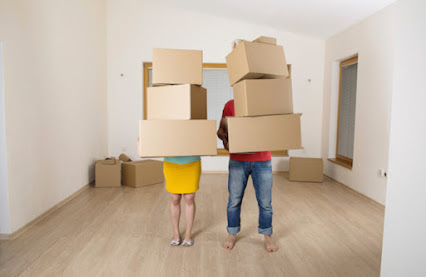 Shifting houses can be a serious problem for most people. While it may be an adventurous and exciting time, there are plenty of things that you need to do. You will have to pack everything in boxes and then place the right labels on those boxes. All the delicate items, such as the crockery and electrical equipment, must be packed with painstaking detail. You will need a lot of packing material to make sure that things don't get damaged.
While the small items can be packed in boxes, you will need to call up a few of your friends or family members to help you with moving the larger furniture. If you live in an apartment on a higher floor, bringing the sofa and your bed down and putting them into the moving van can be really difficult. However, most people don't want to go through this hassle. After all this effort, it's very disappointing when you open the boxes only to find that your expensive china and crystal items have cracked during the journey. If you want yourmoving to go as smoothly as possible, you should seriously consider hiring a removalist.
Why Hire a Removalist?
The job of a removalist is to make sure that your shifting goes as smoothly as planned. Melbourne removalists offer a wide range of different services. When you first call a removalist, they will visit your house and take a look at all the items that need to be shifted. Then, the removalist will calculate the distance from your current location to where the items need to be shifted and give you a quote. If you feel that the prices fall within your budget, you can sign the agreement, and the removalists will get to work immediately.
Everything in the house will be neatly packed in boxes and transferred to the moving van. Because these people are professionals in their job, you can rest assured that your items won't get damaged during the shifting process. All you have to do is sit and supervise the process as these people pack everything and take it to your new location. In fact, many removalists also offer unpacking services. Once all the stuff has been shifted to your new house, they will unpack it carefully and place the items where you want them to.
The Benefits
There are plenty of benefits for hiring a removalist. For starters, you don't have to worry about any physical exertions while shifting houses. The workers will do all the lifting and shifting. Hiring a removalist also helps you save time. In many cases, the removalists will pack and shift everything in a couple of days. Even though you'll have to pay a bit of money for their services, hiring a removalist is recommended for people who don't want to go through all the hassle of shifting and moving their stuff from one place to another.