Why Companies Need Media Analysis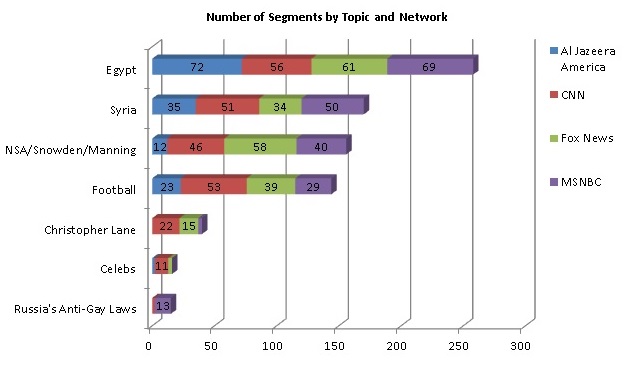 It has become rather difficult to get a single company that is well versed and has the expertise to handle everything regarding marketing and advertising in print and online. This is one reason that companies outsource certain duties to other firms or organizations. Media analysis is one such task that most companies outsource to experts, thus giving them time to concentrate on their core business. Any company that hires a different firm to help it with media analysis stands to benefit a great deal. The benefits are wide ranging, but generally, the main one is that it helps companies access the best information fast.
Media Analysis Exposes you to other People's Views
The main benefits of hiring a media analysis company for your own firm or organization include the fact that it helps you find out about the journalists who mention you in their articles or stories. It also helps you know the angles these journalists take when reporting about you and your company. In essence, this knowledge helps you understand how to tweak your communication strategy in a way that will help journalists cover stories about your company the way you want them to. It is a highly beneficial step with numerous advantages for your firm.
The best way for you to manage your strategies and track the current trends, is to assign these tasks to a media analysis company. Ask yourself whether you are truly achieving all of your communications strategies, and determine whether your strategies are helping you pass on the right kind of message to your target audience or market. If you are not convinced about your efforts in these areas, it is time for you to think about hiring a media analysis company. Hopefully, this will also help you get a better appreciation of your competitive edge.
Media Analysis Improves Companies
Media analysis is important in the sense that it helps companies to develop or come up with the most effective key performance indicators (KPIs). Look for ways of improving your coverage of quality, without sacrificing or forgetting about setting targets for your salespeople. Take keen interest in the results of the media analysis report, and where necessary, make the required changes or adjustments by developing KPIs, or tweaking them depending on what works. Nothing prevents you from setting new KPIs, if you find that the previous ones are ineffective.
Media analysis helps companies discover how the media covers them. When it is done in the correct manner and professionally, this type of analysis helps firms to use information they receive from independent sources internally to better sales. It helps companies realize how the rest of the industry and the society at large perceive them. The information a company gleans from the results of the analysis helps it to share within the organization and make changes regarding how it communicates with others externally and internally.
If used well, the results of media analysis can bring positive changes to a company. These results must be presented well, and in an organized manner. These results can even affect company policy, goals and objectives going forward and help a business or organization to work hard in order to change how it is perceived by others.