When It Comes To Taxes, File Them Immediately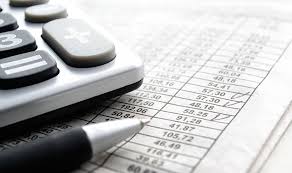 Service means to perform work or duties, not for oneself but for another person- to help them free of cost or for some monetary benefit. Before GST was rolled out, service tax was collected in the form VAT, or Value Added Tax.
When it comes to taxation , it can be easily said that the manufacturing states would be the ones bearing the brunt of taxation and the states inclined towards the service sector would be basking in relaxation. Sometimes manufacturing and service production can be used interchangeably which is why the manufacturing states of Tamil Nadu, Andhra Pradesh, Maharashtra, Gujrat and Karnataka accounted for more than 62% of the tax collections a few years ago. For such states service tax return filing form will be in great demand for the number of services these people offer.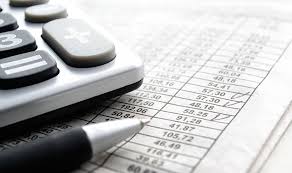 How does this happen?
Services associated with manufacturing activity such as legal services provided by a  law firm, freight services, patents, insurance, consultancy, trade and accounting provides a great amount of service tax revenue
However it is very important to understand that cities and towns with a large number of small service providers like education and health, will in all probability not benefit from the GST regime. This is because education and health are not taxed and also because small service providers account for a negligible amount of service tax.
Where in India is Service Tax levied?
If services are imported by Indian citizens then service tax is imposed but if it is exported then no service taxes are charged.
Waters belonging to the territory of India- 12 nautical from the land.
If India has an exclusive economic zone, then for that it's is upto 200 nautical miles.
Service tax is levied everywhere in India except Jammu and Kashmir.
The different categories of service tax payers are as follows:
An individual or sole proprietor, running a business single handedly.
A partnership
A society or Co-op
A registered private limited company
A registered public limited company
What happens if you don't file your service tax returns ?
When you don't submit tax returnit starts adding up and when it's out together with fines you will begin to notice that the taxes have grown completely out of hand. This will lead to stress and complete destruction of peace. This will further lead to hiring a  professional to do your taxes for you and he/she will charge an additional amount of money for doing what you could have done if you didn't sit on them for so long. So the moral of the story is- file your taxes on time.
If you have devised a plan to completely avoid filing these taxes then you must know that after the implementation of GST, there is a monitoring structure and an IT administrative structure which can detect tax evasion in an instant.
Once tax evasion is detected from your side you will be imposed with a number of penalities and a probable jail sentence upto 5 years. This usually takes place when it comes to fraudulent cases.