What To Look For In A Good Pool Repair Specialist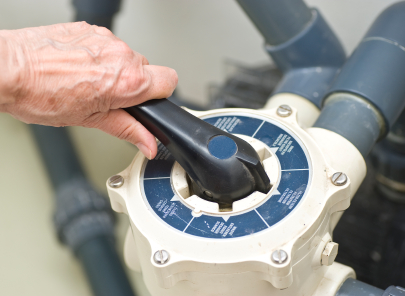 With the warmer summer months just around the corner, you're no doubt already fantasizing about all of the fabulous pool parties and barbecues you're going to throw.


However, you'll definitely want to make sure your pool is in tip-top condition first.
If there are any repairs or upgrades you've been considering for a while now, you might want to consider contacting a pool repair specialist sooner rather than later in order to avoid the pre-summer rush.
However, it's important to realize that not all pool repair professionals are created equally.
Choosing the right professional to help you with your pool is a lot like trusting someone with any other aspect of your life.
You want to take care to make the right decision and avoid trouble. Here are some things to consider.
Experience Level and Background
When you hire someone to upgrade or repair your pool, it's important to make sure they have the chops and the know-how to do the job properly.
Always, always, always make sure to ask plenty of questions about what types of repairs a given contractor is experienced with.
Don't settle for someone who hasn't worked with your type of pool and your specific kind of issue before.
You'll also want to make sure that you ask for plenty of references before you decide on any one provider. Be sure to follow up on those references to boot.
After all, nothing prepares you for the experience you're likely to have with a given specialist quite like the experiences of those who came before you.
Licensing and Certification
People can become so caught up in pricing their various options and looking for the best deal or the quickest turnaround time that they forget the basics.
When it comes to a pool repair specialist – or anyone you might hire to work on your home – official certification and a license to do what they do is a must.
Be sure to ask about this sort of thing right off the bat. A good contractor will jump at the chance to prove they're an excellent choice that you can trust with your business.
However, you should beware of contractors that seem offended that you'd ask or that you'd think a license should actually matter.
Great Value for Your Dollar
While it's true that you get what you pay for when it comes to the services you buy, it's still important to make sure that you're getting enough value for the hard-earned cash you're shelling out.
The best pool repair contractors probably aren't likely to be the cheapest guys on the block, but they shouldn't be looking to take you to the cleaners either.
Reputable companies offer special deals for regular, loyal customers. They also stand behind their work by guaranteeing that they'll amend their work for free if anything goes wrong or isn't up to snuff.
At the end of the day, choosing the right pool repair specialist to get your pool in great shape for summer isn't rocket science.
However, it does involve applying a little sense, research, and know-how.
Steve Davis writes articles on home improvement. Here, Steve shares his knowledge on finding a pool repair specialist.