Vital Things You Need To Know Before Traveling To Indonesia
Traveling to a new country requires a lot of research and basic understanding of the country. A lot of travelers travel the world over to Asia, a continent filled with countries rich in culture and ancient tradition. If Indonesia is your choice destination, it's best to read up vital information about the country. Indonesia is considered a conservative country in terms of culture and tradition and it's advisable to adhere to the country's cultural norms. To help travelers paint a better picture of Indonesia, here are some useful tips for the first time traveler.
Visa Regulation
Before any tourists get started in booking a ticket to Indonesia, don't forget the visa process. To get into Indonesia, your passport must be valid for a period no less than six months from the entry date. Tourists can apply for a 30-day visa on arrival or a 60-day tourist visa. If you believe you need more time in the country, the Visa offices do visa extensions.
Note: Before traveling to any country, always read up on the types of required vaccinations needed!
No Longer in the West
Things are quite different from the West. Indonesia, as previously mentioned is a conservative country, meaning, the populace will dress and act conservatively. With this being said, so should tourists. Indonesia is the largest Muslim country in the world and tourists must adhere to the rules and regulations.
If tourists are planning to visit a place of worship in Indonesia, it is imperative to show the utmost respect. Whether it is a Hindi temple, church or a mosque, you must be conservatively dressed. Furthermore, you are required to remove your shoes before entering any religious establishment. It is advisable for tourists (especially women) to be properly dressed, covering cleavage, shoulders, stomach and legs. It may be advisable to bring along a thin scarf to wrap around the head, to show a sign of respect during prayer hours. To get a better idea, a women's dress code should consist of tops with long sleeves and skirts riding below the knees.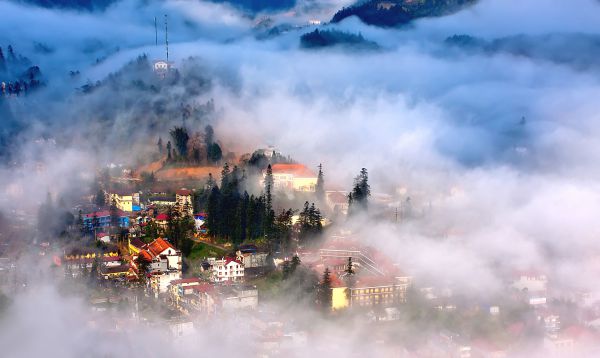 Indonesian Currency
The official currency in Indonesia is the Rupiah. One USD trades for 11,706 Indonesian Rupiahs. Therefore, for $10, you have a handful of notes running into a hundred thousand Rupiahs.
When exchanging currency, look for moneychangers who carry the "PVA Berizin" banner stuck in the booth window. This green banner shows that the moneychanger has been permitted to handle such transactions, authorized by Bank Indonesia.Be careful of untrustworthy people pretending to be moneychangers. There are many scrupulous money changers who would love to take advantage of the large denominations to shortchange you. Always count your cash after each exchange to determine the correct amount of funds received in return.
The People
Like every country, it's best for tourists to learn a little bit of the local language for easy communication. The language spoken isBahasa Indonesia. Although Indonesians can speak English and Dutch, it is best to acquaint yourself with simple words and phrases. While people are nice and helpful, always remember to keep your hands to yourself. A PDA or public display of affection is not common in Indonesia (as well as other parts of Asia). With that said, when in public, remember to keep your hands to yourself.
Hospitality
Indonesia has opened its doors to welcome travelers from around the world to experience the best of what this country as to offer. The country is divided into seven provinces across the islands. One of the recommended places to head to is Kalimantan, especially Banjarmasin, South Kalimantan. There are a handful of places to book your vacation. For example, the Galaxy Hotel in Banjarmasin is a good location, close to local attractions such as the Martapura Rivers, floating market and Duta Mall.
City Life
If the area is too quiet for you, fly over to Jakarta, the capital city of Indonesia. There, tourists will find a buzzing commercial and business hub, to especially welcome westerners. Life is vastly different from the countryside in comparison to the city. Jakarta is teeming with people from all walks of life. Fashion has really taken off in Jakarta; don't be surprised to spot girls and women wearing western-styled clothing and no hijab (head scarf). The city has experienced technological leaps and bounds over the past years with phones supporting 3G to the ever growing mobile phone industry.
Although it may seem strange for a conservative country to have entertainment venues, Jakarta does have nightclubs and bars. There are a handful of expats living in Jakarta and what better way to mingle with the locals is through vibrant nightclubs? Don't forget to order amazing dishes at restaurants. Indonesia is home to many distinctively delicious dishes and there are many dishes tourists can't live without! Soto, satay, martabak, pempek, sambal are some of the mouth-watering dishes to try out. But be warned: Some of the dishes are quite spicy. If you have a low spice tolerance, do your research before digging into any type of unknown dish!