Surf's Up! Surfing On The Best Waves In Phuket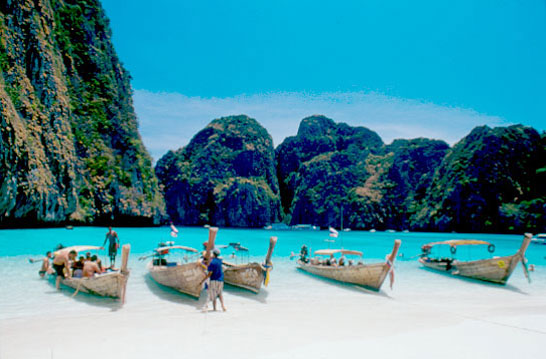 It's without question that Phuket is home to some very special getaways that propel tourists to visit the island year after year. Phuket is one of the most fascinating destinations in Thailand. The island is home to friendly locals, trendy hotels, jaw-dropping locations and amazing attractions. There's always something to do in Phuket! Did you know Phuket is a great place to catch the wave? Phuket has five amazing locations to surf and each location offers up a new challenge to the avid surfer. Sure, you won't find any 'surfer dudes' here but you will find talented surfers that know how to 'tame' choppy waves.
The best beaches to surf in Phuket are: Kata Beach, Kalim Beach, Kamala Beach, Surin Beach and Nai Harn Beach.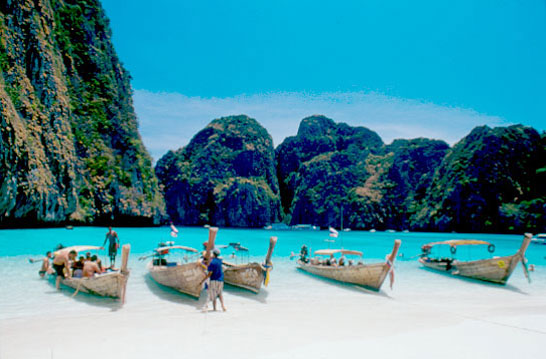 Kata Beach is considered one of Phuket's prime surfing spots. The beach gets slightly crowded because of its stunning shores and rolling waves, but that doesn't take away the fun from surfing. These waves can be mastered by beginners and can be tamed by master surfers. Kata Beach is the only beach in Thailand where it has its very own Phuket Surf House. That's right; a surf house. It's called a Flow Rider. This is a great place to practice and develop your surfing talents. The Flow Rider's structure is made out of soft vinyl that cushions any hard falls. For beginners, staff will hold onto a rope while you balance out on the board. For expert riders, the Flow Rider is able to create monster waves for master surfers to perform Tony Hawk-like tricks… but on water!
Kamala Beach is divided into three sections: North, central and south. The southern part coughs up waves that should be no more than a meter in height. These waves are great for beginners, trying out the waves. The central part of the beach is recommended for experienced riders who dare to challenge three meter waves. The northern end of the beach (the best part of Kamala Beach), is for intermediate to advanced riders. This is considered the best place to surf. The great point about Kamala Beach is that it can be surfed on all tides.
Surin Beach contains one of the most heart-pounding surfing locations in Phuket. Considered one of the most challenging locations in Phuket, Surin Beach is ideal for experienced surfers to challenge rough tides and avoid sharp rock formations beneath. However, never underestimate the power of the currents and rips; it can pull you out to sea instantly. If you are caught in a riptide, never swim against the tide. Swimming against the tide is pointless and can cause exhaustion, leading to cramps! Allow yourself to be dragged off until the water becomes mild and slowly swim back to shore.
Nai Harn Beach provides two different surfing experiences. Although the beach is surfable on all tides, the southern end of the beach is asand bank and the northern end has jagged rocks and sharp reefs. Waves can reach up to three meters but overall, it can be surfed on all tides.
Kalim Beach is located just north of Patong Beach and waves can reach up to three meters. The best time to go to Kalim Beach is during mid-high tides. What's not to be missed at Kalim Beach are the food stalls that appear during the evening at the beach. After an exciting day of surfing, nothing is better than sinking your teeth into delicious, freshly caught seafood!
After a day of intense surfing, swimming and dining, don't forget to head over and treat yourself to a full body massage. Located in Paton is Ryn Spa, this spa is the perfect place to unwind and iron out those solid knots in your muscles. The spa is fully equipped with a rejuvenation program, aimed to rejuvenate your body, mind and soul. Guests can choose from twenty different types of Thai massage programs, depending on what they need. From aromatic to oil massages, this is a great way to end the day after intense surfing and beach fun!