Understand The Costing Methodology For IP Phone System Before You Purchase It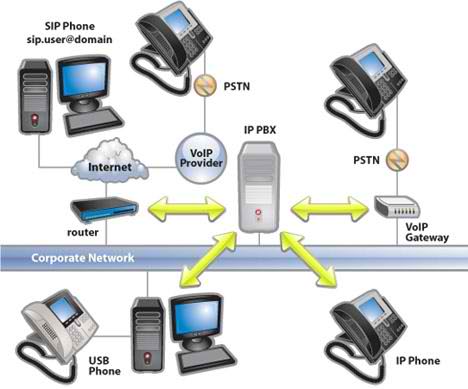 Do you want to accelerate your business? Do you want to enhance the productivity of your business? The best way is to look at your communication channel. Yes, communication is the main deciding factor of your productivity. Today, there are varieties of high-end and technologically advanced communication systems available.  Through this article we will try to explain how you can switch to the new world of communication.
IP phones are the proven system, which you can have installed at your office to take your business to new highs. Before you could invest on the IP phone systems you need to understand the total costing of ownership. Like any other investment in your business, you can budget the total expenditure. The whole expenditure can be divided into two main parts, upfront and recurring.
Within the first part i.e. upfront you can categorise the costs as below:
Cost of purchase – before you could actually purchase the IP phone, there are few parameters which will add up to the total purchase cost. First of all you need to hire some staff or consultants in order to assess the exact requirement of the system. Requirements such as number of users, type of phone systems and their features etc. Once the ground work is done, you can place an order for the purchase. After installation you may require one manager to monitor smooth running of the system.
Upgrading the resources – depending upon the number of users and the number of sites you are going to support you need to invest on upgrading your infrastructure. Some of the important factors to include are additional space, air conditioning and racks etc.
Once you are done with the decision on purchasing of IP phone system, your actual investment plan starts from here. You need to decide on whether to provide different IP phones to each individual, you may provide some users with soft phones with headsets. For some you may continue with the old phones. For this you need to spend on software and hardware separately.
After you have purchased the IP phone system, your next big thing is to install the system and integrate with all your devices and other office systems. For this you need to add cost of staff that is going to integrate the systems to suite your requirements.
If you want to customise some of the features of the system then you need to add those costs as well.
For the advanced PBX system, above mentioned are the costs, which you will pay before you actually use it. There are other recurring costs, which also you need to take into account. Some of the costs such as maintenance of the phone system, upgrading the insurance for the system, utility charges and costs of IT staff.
There are lots of companies like Grandstream, available in the market that can provide you end to end solutions for all your IP phone system requirements. All you need to do is simply collaborate with one of such companies and get started with enjoying new generation of communication.