TV PANEL PRICES FALL CONSIDERABLY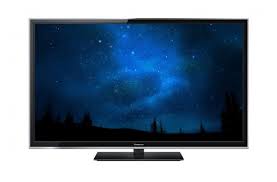 Here is good news for all TV Maniacs and TV lovers in Taipei. If you are planning to buy a television for your living room from a long time then your wait is over. You can buy it this month as according to report prices of TV are going to be decreased due to fall in price of TV panels this month. This price fall in August has resulted as suppliers of China and South Korea is going to increase their supplies. Another reason for this fall in price is because of end of subsidy scheme on TV purchase of China as reported by Wits View a display research team of Taipei based Trend Force Corporation.
According to Witsview this price fall has been affected market of all size of television sale. 32-inch TV screen cost fell by US $2; prices of 40- inch screen dropped by US $6-US $8, 42-inch TV display saw a considerable fall of US$8-US$10 while RANGE BETWEEN 46 to 55 inch TV screen saw a fall of US$6-US$10.
Burell Liu an analyst in Witsview said that this will affect the manufacturer's pricing power and depress the product prices as customers will hold their purchase for lowering of TV prices. Company also said although the Shipment of 50-inch panel started but similar size panel TV screen are experiencing a downfall in price in second half of August. Also the LCD TV shipment will fall considerably by 0.7 percent or 205 million tones as compared with previous year due to China's TV subsidy program. If same condition prevails then 2013 shipments will go down to 202 million units and 203 million units. This will also affect the shipments of notebook screen this year by 20 percent or 181 million units.
Market condition will face more competition as South Korean companies in China will also come in market with its innovations in 8.5TH generation TV screen and a display of 55-inch TV screen and 42 –inch TV screen in year 2014-15.Thus the price will further cut down due to higher supplies.
An on screen display (OSD) is an image imposed on screen which is used in TV, VCR and DVD in order to display different in formations of screen. Many display technologies are available in market such as CRT, LCD PLASAMA, front projectors having TV tuners etc.TV maniacs and TV lovers enjoy best quality picture through these technological advancements.