Tradeshow Success: Tips For Effective Networking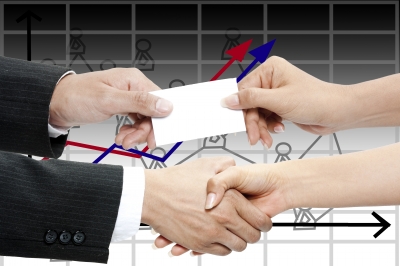 Trade shows present a tremendous opportunity to drum up new business. You can interact directly with potential clients without having to weasel your way past the gatekeepers. The large majority of people attending trade shows play key roles in the purchasing process, giving you a golden opportunity to directly interact with the true decision makers. Many elements go into a successful trade show outing, one of which is effective networking. Here are just a few helpful tips to get you started.
Make Your Business Visible
Finding some way to make your business visible while you are speaking with people can increase the likelihood they will express an interest.  Carry around your product if doing so would seem natural in those circumstances. Consider getting custom-made company logo pins for you and any staff attending. If you can provide some sort of demo on your smart phone, make sure it is loaded up.
Connect via Social Media
Well before the show, connect with people on their social networking sites, such as Twitter and LinkedIn. Share their content; comment on their blogs. Establishing a connection well before the show can give you a great in for networking at the actual event. While at the trade show, introduce your networks to these people, and promote them.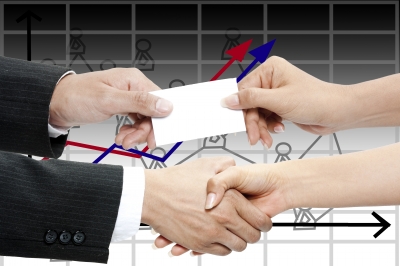 Inspect the Attendees List Beforehand
To network effectively, you want a plan in place, some structure to your approach. One of the best ways to accomplish this goal is finding out who will be there beforehand, and determining with whom you want to connect.
Schedule Meetings Beforehand
Now that you have a good idea of who will be attending, and who you would like to speak with, devise a plan for reaching all of these people. Perhaps you want contact  people with whom you feel you 'must meet' well before the show, and schedule some one-on-one time with an early breakfast meeting. Make some time in your schedule to just cruise around the floor a few times, seeking out people you want connect with.
Keep Conversations Focused on the Other People
People will be much more likely to remember someone who asked questions about them, and seemed genuinely interested than the person who involved in a very obvious pitch. If you get into talking about your products and services, talk about them in terms of how they can solve problems, and help others, not about the history of your company, and the features and benefits of a good or service. Consider the 'human' element.
Get Over Fear of 'Social Rejection'
Unless you are particularly outgoing by nature, you may feel a bit of anxiety about approaching people, especially this is your first trade show. Effective networking can only be accomplished when this fear of social rejection can be overcome-it is not necessary to totally eliminate these feelings, but rather, committing to act anyway. For each person you plan to approach, have a plan in mind. What are you looking to accomplish with this particular interaction? Determine that and proceed accordingly. Stay focused, be respectful and just be yourself .