Top 5 Innovative Applications For The Ottoman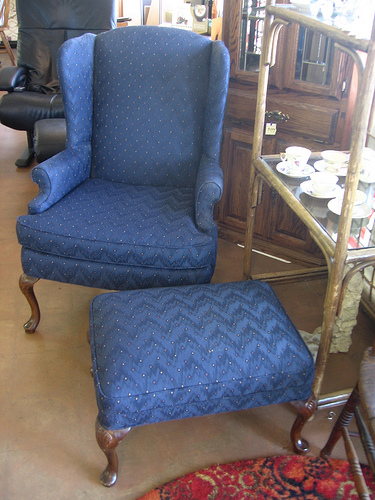 Let's face it, many of us don't really pay too much attention to the ottoman and the real reasons we have it in the first place is because we either enjoy to be seated comfortably or it just came along with the armchair set. In fact, many of you probably overlooked it simply because you don't have enough space in your living room for it.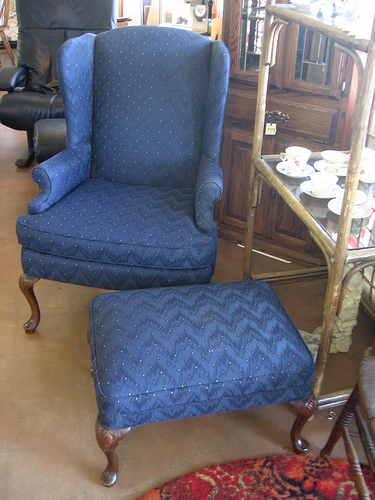 However, there's more to this often forgotten piece of furniture than meets the eye and, judging by the wide options in terms of size, colors, style and patterns, it is safe to say that it will have a more important role to play in the living room design in the near future. Let's explore the numerous uses of the amazing and versatile ottoman.
They constitute ideal playing surfaces for your kids (and you as well!)
If you're worried that your kids could catch a cold if they play too long on the floor, then you should consider getting them a resilient ottoman with tweed or denim cushioning. Place a warm and solid area rug underneath it and suddenly there is nothing to worry about anymore. Since you don't have to bother with cleaning the dining table in order to make room for a board game anymore, ottomans are also constitute great playing surfaces for those game nights with your friends.
Can be used as a coffee table
Even though getting at least one small coffee table is necessary for functionality purposes, who says you can't use an ottoman instead? Regardless of whether you want to display a nice accent vase or you just a surface to place your drinks on while chatting with your friends, the ottoman can handle the tasks of a coffee table rather well.
You can use them to create a focal point in the room
As I mentioned earlier, these pieces of furniture are widely available in a plethora of shapes, sizes and colors. Consequentially, they can be used to create an attractive "visual interest space" in the living room, particularly if you have an elongated and narrow living room
For instance, if you are trying to hide the aforementioned shape in a tasteful manner, then one suggestion would be to create the additional visual interest spot via small-rounded ottomans arranged in a circle. Depending on the colors used in the room, you can opt for similar colored ottomans, distinct shades of the same color from the lightest to the darkest or you can go for complementary colors.
In fact, as the cushioning of the ottomans ranges from simple and resilient materials to rich and sophisticated looking fabrics, you could very well use this piece of furniture as a focal point of the room. The abundance of cushioning fabrics makes them an excellent main point in any décor, regardless of whether it is vintage, rustic or ultra modern. In addition, the ottoman constitutes a very nice solution for blending the colors of the room beautifully.
Ottomans are very good for storing small items
Irrespective of how good of an organizer you are, you'll always be confronted with the situation of having to store stuff in the room. From the remote controls and movie DVDs to children's toys, these small items are difficult to store on a surface that is also within reach. Well, this minor problem could be solved if you were to buy a hinged-top ottoman. Not only does this furniture have the space for storing commonly used items, but they also constitute an inconspicuous and classy solution.
They represent a magnificent shared seating alternative
If you own an apartment that doesn't allow you to create more than one seating area in the living room, then adding an ottoman right in the middle of the room represents the easiest way to create a shared seating space. In fact, if you get one large enough, then you could easily push it against the wall, add some pillows on it and create a very nice and comfortable couch for your guests to seat on. Rest assured, the ottomans currently found on the market are just as comfortable as any other lounge furniture in your home.
Featured images:
 

License: Creative Commons

 

image source
Hi, I'm Chad and I am a freelance writer who is keen on sharing innovative ideas on how to integrate modern furniture, especially the furniture from avetexfurniture.com into your home.