Add Spice To Your Kitchen With Rustic Furniture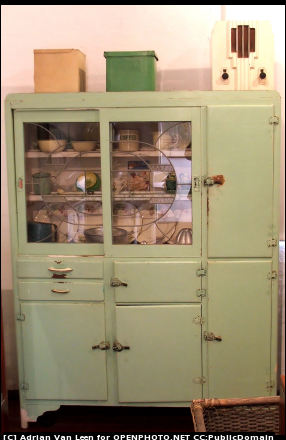 When decorating your kitchen in the rustic style it's always important to remember that this style is centered on nature. Furniture is simple and natural, without shiny, modern finishes and is often made by artisans. This decor can often be confused with country decor, but there is a significant difference in the two styles. Rustic is recognized for its warm, earth tones, neutral colors and deep, earth colors like red, brown, green and tan, whereas country has bright colors and nice shiny finishes.
The General Feel of Your Kitchen
When decorating in this style, stay away from modern accessories and decor. You want to stick to naturally colored woods, distressed pieces, heirloom pieces, and even old wood and iron combined furniture. Remember, the key here is to bring nature indoors, so rustic is characterized by wood, old iron and stone. Think natural pine wood cabinets and naturally toned chairs and table. Use stone or wood flooring, slate cabinets, stone walls and even stone or cement fireplaces. Your color palette should be neutral but accented by warm, earth reds, greens and tans.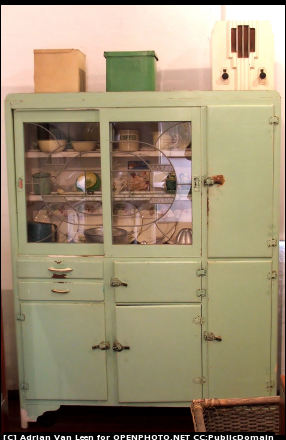 The Difference between Country and Rustic
Although you don't want to decorate in a country style, you need to be aware of the look, so you don't confuse your rustic style with a country one. Country kitchens are known for their warm, bright tones, their shiny finishes and polished woods. Whereas, rustic kitchens offer a more distressed and timeworn look. Woods remain unfinished or distressed, furniture is large and often bulky, unpainted, distressed and very simply made.
Create Kitchen Focal Points
A focal point draws the viewer's attention into the room. It is a large piece that creates that warm homey feeling. This may be a stone wall and fireplace, huge crossbeams, large furniture or even an old rustic chandelier. You may even use a warm weathered grey wood table and benches as a central focal point in your rustic kitchen.
Accessories
Think of the way pioneers lived when accessorizing your rustic kitchen. Rustic is simple, less cluttered, and accessories take the form of utilitarian items like iron skillets, hooks or pot hangers to hold kitchen cookware. Use heavy earthenware, clay pots and bowls to hold fresh fruit or your own nature arrangement. Bring in small branches, dried grass and flowers to make arrangements in your rustic home.
Window Treatments
Remember to use natural elements whenever possible. Think of using large sanded branches as curtain rods. Try using vintage dish towels or material as curtain materials. Use naturally toned rough or handwoven cottons as your curtain materials. Kitchen style is need to be considered whenever decorating your kitchen. GB Projects have a team of expertise that work with you to design your ideal kitchen furniture.
Advantages
The advantage to decorating your kitchen in the rustic style is that you can mix family heirlooms with pieces you find in swap meets, flea markets, antique stores or find in outdoor specialty shops. You can repurpose old furnishings or find artisan-made pieces that will weather time well.
Featured images:
 

License: Creative Commons

 

image source
The content and ideas contained herein are offered by 1Cabin Furniture, an online retailer specializing in rustic log cabin furniture. They offer artisan natural wood, styled furnishings, which stand out in cabin or rustic home styles