Top 10 Dresses Your Wardrobe Needs This Summer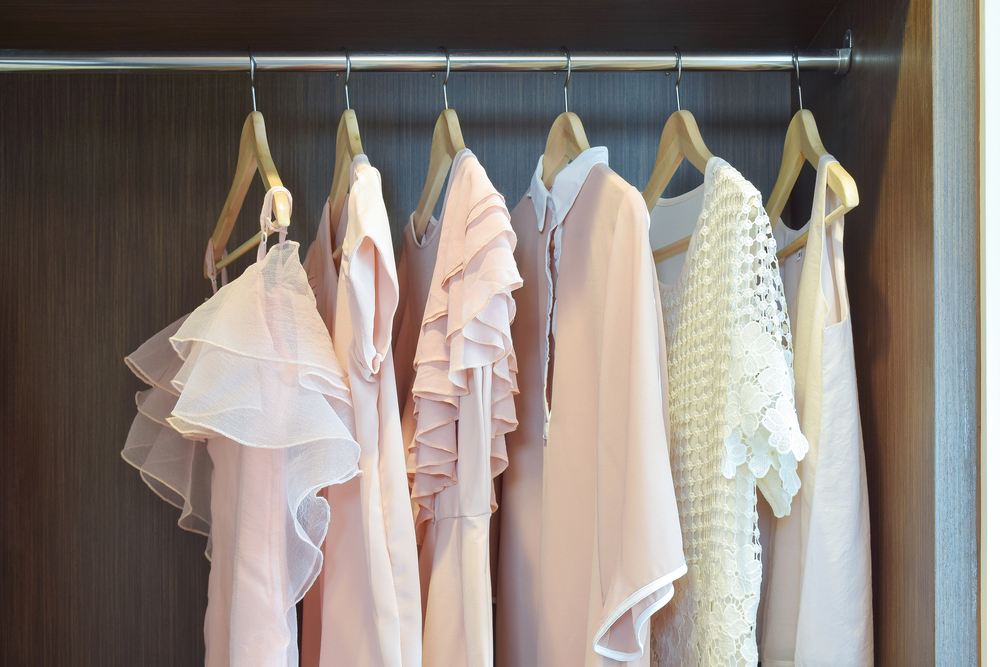 Can you hear the ocean breeze and the rustling waves luring you to the sea? Let your feet get itchy and your hands even itchier to get a hold of 10 summer outfits you'll love to have on you this season.
1. Striped, nautical dresses, and top and skit ensemble.
Get inspired by the blue ocean and the bright horizon in this trend that has been perfected by Ralph Lauren. Check out the brand's Striped Cropped Crew neck Shirt and Striped Cotton Pencil Skirt, which together costs US$89.98. Sexy, chic and shabby, channel your aristocrat moods in this pairing. Pull up a woven, native bag and a woven brown belt to match. Feel free to put pair up with your wedged flat sandals, white trainers or flipflops.
2. Button-down shirt dress.
Another A+ get up from Ralph Lauren is its Knit Oxford Shirt Dress which costs US$89.99. Pair this dress with a scarf and your white trainers or flats and get going on your summer road trip!
3. Cropped top and slitted skirt.
One of many outfits making Kendall Jenner stand out as a top model is this ensemble. Her bestie, Gigi Hadid, loves this outfit too. Other than Kendall's go-to skinny jeans and cropped top, this pairing is probably one of the outfits she's been most commonly seen wearing, weather on any ordinary day and even on the runway.
Wear this celebrity style in Brazilan brand, Animalé. Check out the brand's stunning blue zipped up back cropped top with peep holes on the sides, and belted pencil skirt with front slit. The full ensemble sells for a total of US$276. Alternatively, try the same pairing in green tropical prints, also from Animalé.
For more inexpensive alternatives, try H&M black pencil zip up skirt with zip-up cropped top US$52.70. This outfit is perfect with your white trainers. Also, check out Forever21 Abstract Ikat M-Slit Skirt and matching cropped top, approximately $50.
4. High-Low dress.
Wear the drama in ultimate sophistication while keeping your cool and calm. See Forever 21 Selfie Leslie High-Low Dress in nude and low-collar top. Pair with ankle boots for an instant supermodel look.
5. Off-the-shoulder dresses.
Stay ladylike and chic in this all-time favorite summer staple. Shop Forever 21 off-the-shoulder blouses for as low as US$15, and off-the-shoulder dresses for as low as US$23.
6. Romper shorts.
This oh-so-hot yet ultra cool regular summer trend continues to be a street style favorite even among Hollywood's top celebrities. No less than Selena Gomez, Jennifer Lopez, Miranda Kerr and Katy Perry have worn this piece before. Kick up your summer wardrobe in this celebrity style.
Grab your rompers from H&M. See their Keyhole Cut Floral Romper US$27.9 or get a sheer, floral romper for only US$15.
7. Jumpsuit pants.
Check out Free People's unique, feminine, rustic take on this season's hot trend with Rule the Romper, available for US$118. It is a halter neck romper worn above the ankles. From a far, it looks like a striped maxi dress with small ruffled piping.
8. Maxi dress.
Play up this ultra feminine, all-time summer trend with the Love Shakin' Maxi from Free People. It is gypsy-inspired maxi dress sewn in crepey garment and in predominantly brick red color. It has details on the upper part of the dress sewn in yellow gold. All yours for US$98.
Take up nobility by two notches in Ralph Lauren Silk Maxi Shirtdress with chest pockets on both sides which come with a belt. Pair this up with your trainers and complete the look with a hobo or shopper bag. Get the look for US$298.
9. Ribbed knit midi dress.
Grab yours with bold side slits or two front slits for a super punched up summer look. Check out Forever 21's black, ribbed knit midi dress which sells for only US$12.90. Embody the perfection of stylish street wear in this dress. Pair with your heels or your white trainers.
10. Bohemian dress.
Channel your inner gypsy in this regular summer trend. Extend the spirit of Coachella to your summer getaway in Ralph Lauren's Lace trim cotton cover up for just US$115.
Conclusion
Heat up the summer season with these sizzling hot dresses that easily transform you from ordinary to somebody on the streets or on the beach. Get on with your summer adventure latest lifestyle.