Three Great Amusement Parks In Sacramento, California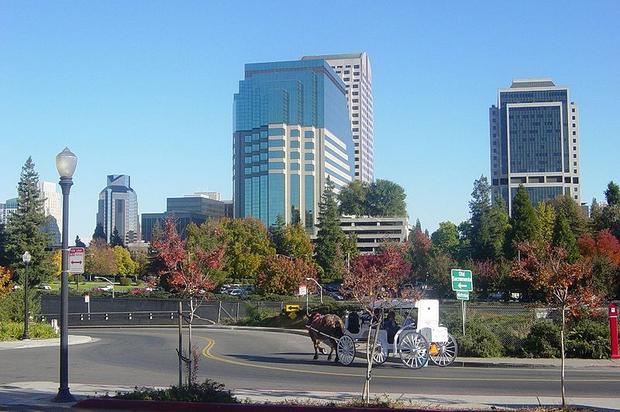 Sacramento, California holds more fun than almost any other city in California. This beautiful city holds many exciting and new things to explore, and learn about. Where ever you turn in Sacramento you will never find boredom, or dullness. This fun, up-beat town has something for everyone. Why not check out one of the fun amusement parks this town has to offer?
Fairytale Town Park
What little girl does not dream of living a fairytale life? Well, in Fairytale Town amusement park this dream becomes a reality. Fairytale Town offers twenty five different play sets each based on a children's story, everything from Humpty Dumpty to The Little Engine that Could. Fairytale Town also offers a petting zoo, gardens, and two stages where many performances take place. There is never a dull moment in this fun filled park! Do not let the name fool you however; little boys also have a blast playing here! The fun does not have to stop to eat lunch though, why not visit the Dish and Spoon Café featured in the Fairytale Town Park. Fairytale Town Park is where ever fairytale comes true!
Funderland is another great amusement park for the youngsters. Funderland features a flying dragon roller coaster, a train ride, Log Run, and so much more. If spinning is your thing, then you will love the Crazy Cups ride. If you love riding bikes, then check out the bike that you can ride through the park; Back Road Buggies. You cannot leave without getting your picture taken here. Funderland features four photo op places full of fun, exciting, and colorful displays. All aboard the train depot photo op, or hop on into the clown car at the car photo op.
Raging Waters
If you have a fun mix of youngsters, teenagers, and adults then do not worry there is an amusement park for you too! Raging Waters is a fun, and exciting water park. This awesome water park offers something for everyone. Offering more than twenty five soaked filled fun rides offer something for the kiddies, adults, and teenagers. If you are a dare devil, then check out one of the many several foot water slides. However, if you are more of a lazy type, then do not worry, Raging Waters has something for you too. With a lazy river that is over 800 feet long you will have plenty of time to relax and soak up the rays. For the kiddies, there is a brand new five-foot fun filled children's attraction. Raging Waters also has many other attractions to offer.
Sacramento, California is a fun filled, exciting, and fresh place to visit any time of the year. Traveling to San Francisco is just a hop, skip, and jump away as well. I guarantee you will never get bored in California. With Raging Waters, Funderland, or the Fairytale Town Park where every fairytale comes true you are bound to leave having fun, bonding closer, and with a great tan! Come check out what Sacramento has to offer you today!
Featured images:
 

License: Creative Commons

 

image source
Ravish Khapra is a travel writer and runs his own website on travel destinations across the world. He is interested in traveling, films, music among other things. You can follow him on Google+.