The Uses of a Medical Treatment Table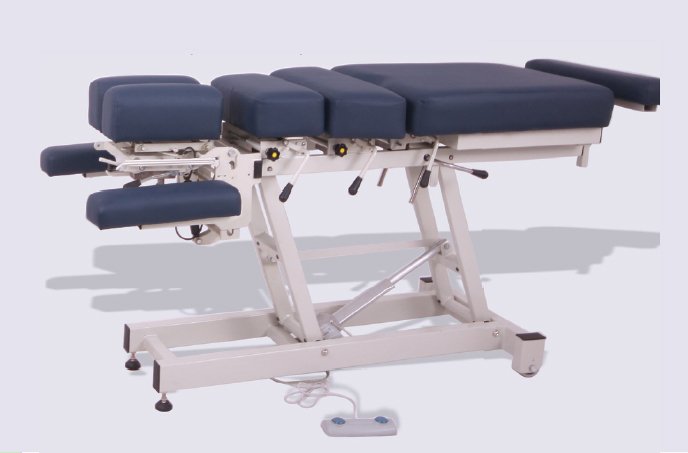 A medical treatment table is an incredibly useful piece of equipment that is found in many hospitals, physiotherapy offices, dentist offices, and much more. It is designed for the patient to be able to lie down while being operated, examined, or treated in the most effective way possible.  This may be an essential piece of equipment for your business or practice, and it may simply be a worthwhile investment for at-home use as well.
The Types of Medical Treatment Tables and Their Uses
There are numerous types of medical treatment tables that exist. Many of them will have pretty obvious applications. Take a look below for a short list on some of the more common examples of table types and their typical uses
Back Treatment Table
The back treatment table is made with an adjustable design that allows for patients to be positioned comfortably at various angles. These tables may feature manually adjustable backrests, or come with the ability to adjust with a gas spring. These tables are also available in various colors and may include a cabinet or shelving unit within the table for storage purposes.
Chiropractic Table
The chiropractic table is made to be used for spinal adjustment and similar musculoskeletal treatments. This table is available in various colors. It may also have certain features that include padded armrests, face openings, and paper holders.
Task / Pediatric Treatment Table
The task and pediatric treatment tables are made to support infants, toddlers, and younger children. This table is primarily used for medical examinations. It features a back guard that keeps the child in place. The sides of the table often include child-friendly designs, which may feature options such as star decals. This table also usually includes a built-in measuring device. The table may also include a cabinet or shelving unit for storage purposes.
Standard Treatment Table
The standard treatment table is made for basic treatment and examination purposes. These tables are often pre-set to be flat so the patient can completely lie down. They usually include extra features such as cabinet space, shelves, and drawers. Some options for this type of medical treatment table are also available in environment-friendly designs.
Bariatric Treatment Table
The bariatric treatment table is made to support heavier patients, including those that are morbidly obese. It also provides high levels of comfort and support for the patient. Some features that may be included in this table type include power backrest adjustments and partial wheelchair accessibility through the high/low settings. Extra features may also include face openings and shelving space.
Recovery Couch Table
The recovery couch table is made to be a table that supports the patient while not being far from the ground. This table may be used by outpatients, post-surgical procedure patients, mental health patients, and more. The recovery style couch typically supports around 400lbs in weight and is usually composed of quality density foam so the patient enjoys the utmost comfort possible.
Specialty Treatment Table
The specialty treatment table is made for patients to rest while undergoing specialty treatment procedures. This table features hydraulic lifting functions that allow the table to be raised or lowered according to what is needed for the patient. These tables also often feature shelves, drawers, or cabinet spaces and may serve as foldable or multi-performable pieces of equipment.
Exam Table
The exam table is made primarily for the purpose of use in medical examinations. These tables are often found in hospitals, specialty care centers, and walk-in clinics. They also may have shelves, drawers, or cabinet space, and are made available in numerous colors. Additional features in the exam table design may include adjustable backrests and hydraulic lifting functions.
This article has listed eight of the most common types of medical treatment tables on the market. All of these can be found in some capacity in various hospitals, medical clinics, and treatment centers. They may also be found in some homes where an individual has a serious medical condition. With that being said, a medical treatment table serves as an essential investment for many medical practices as it helps make treatment and examination easier, and allows for the patient to remain comfortable at all times.
Cristia Medical Supply, Inc is a national supplier of medical supplies, and medical equipment products. The company specializes in medical privacy screens, medical treatment tables, and much more.