The Rainy Season Survival Guide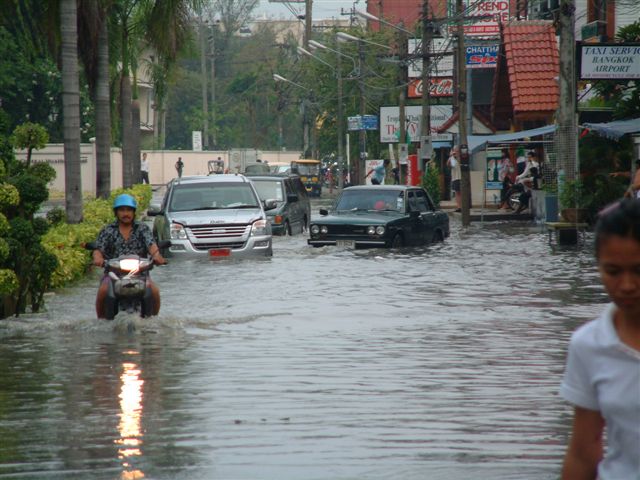 Thailand is a viable tourist destination all the year round. Spending time here during the rainy season means that you can get to experience a different side of the country. The monsoon period from July to October is a time of heavy rain and flooding, but there will still be plenty of hot and sunny days as well. This rainy season survival guide will help you get the most out of this time of year in Thailand.
Good Reasons to Travel to Thailand during the Rainy Season
The rainy season in Thailand occurs at a time of the year when most people in the west will be taking their summer holidays. This means that there will be a high demand for hotels and travel package deals in many parts of the world. When people go on holiday in Thailand to the late summer tourist season, they can look forward to cheap deals on accommodation. They will also get to see the country in a different light, and it can be nicer to stay in the main tourist areas when they are not overrun with visitors.
How to Survive the Rainy Season in Thailand

If you intend to get the best low-season deals you will need to do a little bit of research first of all. Thailand has a bustling tourist industry, and there are options to suit every taste and budget. Fans of all-inclusive holiday resorts can find fantastic deals in places like KohSamui, Phuket, Pattaya, HuaHin, and Rayong. Backpackers will be able to find cheap accommodation almost everywhere in the country.
Some of the smaller Thai islands are not recommended for tourists during the rainy season because of bad weather conditions – this would include all of the Similan Islands. The less scrupulous local tourist operators will offer tours to these places despite the bad weather, but it is best to avoid these trips.
One of the best places to go on a rainy day in Thailand is to a department store. There are great options for this in the cities like Bangkok, UdonThani, Chiang Mai, and Khorat. The most impressive department stores in the country are to be found in Siam Square in Bangkok.
One of the main difficulties that tourists have during the rainy season is wearing the right clothes. It can start to rain at any time, but it is too hot to wear the traditional rain gear that most of us are used to. A good option is to carry around a thin waterproof jacket that can be kept in a pouch. These can be bought cheaply almost everywhere during the rainy season including at places like 7eleven. It is also a good idea to stick to wearing flip-flops, as it won't matter if these get soaked.
The trickiest time to visit Thailand is near the end of the rainy season. The problem is that by this stage there is often too much water in the rivers and in the ground, and this means that flooding is a real possibility. It is recommended that you check the weather before you go. The meteorologists in Thailand will usually know weeks in advance if serious flooding is likely.