The Perfect Bait For Catching Mice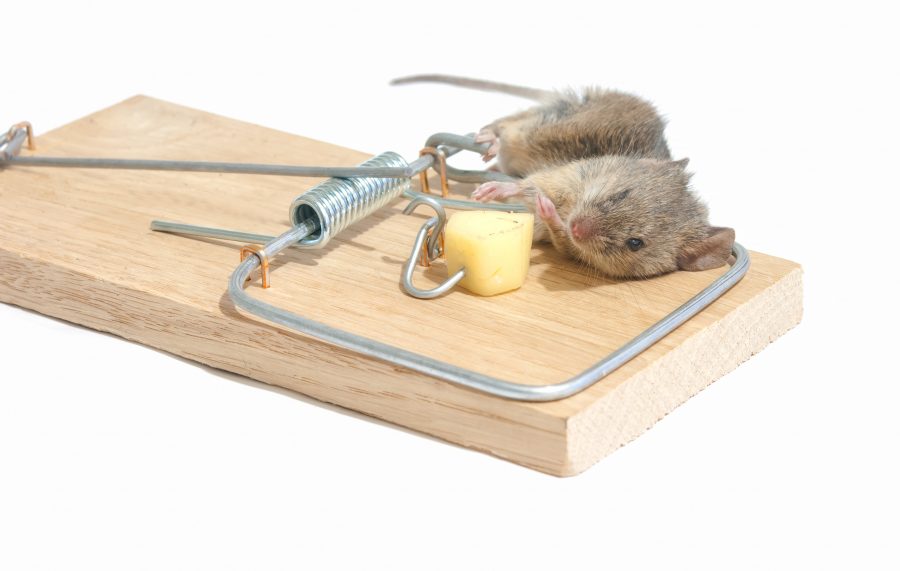 Prevention is always the most effective method of pest and rodent control. However, as much as we try to clean and maintain our homes, rodent infestation can sometimes be unavoidable.
Mice can be destructive. Apart from eating your food and destroying your possessions, these rodents also present a serious health hazard. As a sensible homeowner, you need to know how to get rid of these pesky creatures as soon as possible.
How to Effectively Catch Mice with the Perfect Bait
There is a wide variety of methods that you can use when it comes to getting rid of rodents in your home. A mouse trap is perhaps one of the most effective ways of eradicating these filthy creatures.
To make sure that your mouse trap remains effective, you need to regularly check your mousetrap and use appropriate baits. Here are some of the most effective baits that you can use for catching mice and rats within your property:
Although dental floss and cotton aren't things that mice would eat, these are great nesting materials. Mice are attracted to items that would make their abodes more compatible with their lifestyle. If you use these as bait, it is more likely that they would enter your trap.
Peanut butter is an old staple when it comes to effective mice baits. This is an effective lure as mice are attracted to its appealing aroma.
Pet food is also one of the most effective baits for mice and rats. If you have pets in your house, you have to make sure that their food is thoroughly protected from mice. Otherwise, they would flock to your stash and eat your pet's food. Place pet food in your mousetrap if you want to catch these rodents quickly.
These are just some of the most effective baits that you can use to catch mice in your home. Apart from these, you can also use jelly beans, drops of honey or molasses, and even small pieces of cooked bacon or hot dogs. Just make sure that you change your baits regularly to maximize their effectiveness.
Exterminating mice within your property should be a top priority. For more effective pest and rodent control methods, it is better to seek the help of experienced pest control companies. After all, a pest control expert knows the ins-and-outs of the industry. With help from a local pest control expert, you can finally get rid of your home's unwelcomed visitors for good. Contact one today for more details!
Written by BugOut Pest Control & Lawn Care. BugOut Pest Control & Lawn Care offers the best service for pest control in Columbia, MO.