The Benefits of Working in London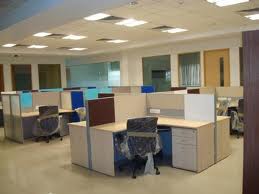 London is arguably one of the most exciting cities in the world and is certainly one of the world's most visited. The capital is steeped in history and boasts world-class tourist attractions, shops and restaurants with some of the finest art galleries and museums found anywhere. It is also one of the most heavily populated cities in the world and is a melting pot of ethnic groups, food, culture and religion.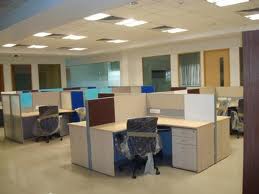 London continues to retain its place as a leading business hub and a centre for international trade and finance. Many global companies have a London office, whilst other major organisations choose to base their headquarters in the capital. If you are expanding your business and are seeking office space Londonhas a wealth of properties to rent in locations across the capital.
Economy
London is a leading city in the world's economy and continues to outperform the rest of the UK. Most new jobs created are based in and around London. There is a rising gap between Londoners' average incomes and wages in other parts of the country. London offers the highest wages in the country, including starting salaries to graduates. The recent 2012 Olympics also helped to give the capital's economy a boost by securing billions of pounds of investment into east London.
Culture and nightlife
London has a rich and varied history. Its cultural scene is dominated by galleries and museums and there are festivals and cultural events galore to keep everyone entertained. The nightlife is legendary and the arts scene second to none. From West End theatre and concerts to world-famous bars and nightclubs, there is something to interest partygoers and culture seekers alike.
Transport
The London transport network is one of the best in the world, enabling swift travel throughout the capital, without the need for a car. London's rail and motorway networks provide easy access to other cities in the UK. London's main airport, Heathrow is on the underground system and is a hub for international flights. In addition, there is an airport in the heart of the city and three further airports, namely Luton, Stanstead and Gatwick, just outside the city.
Shopping and eating
Despite its poor reputation, Britain has undergone a complete gastronomic transformation over the last few decades and reservations can be hard to come by in the capital's most popular restaurants. The shopping is also second to none and the streets and shopping centres are home to flagship designer and high street stores. In addition, there is a wealth of boutique, vintage and specialist shops, set alongside its world famous markets.
London really does offer something for everyone and with such a huge, diverse population offering a wealth of talent, it comes as no surprise that so many businesses choose to locate to the capital.
The job opportunities, higher salaries and excellent transport links, not to mention the world-class shopping and leisure facilities, combine to make it one of the most exciting cities to live and work in.
Tom Brown owns a company that provides office space London businesses take advantage of. He also writes on the subject for a range of websites and blogs.