The Benefits Of Constructing Commercial Structures With Structural Steel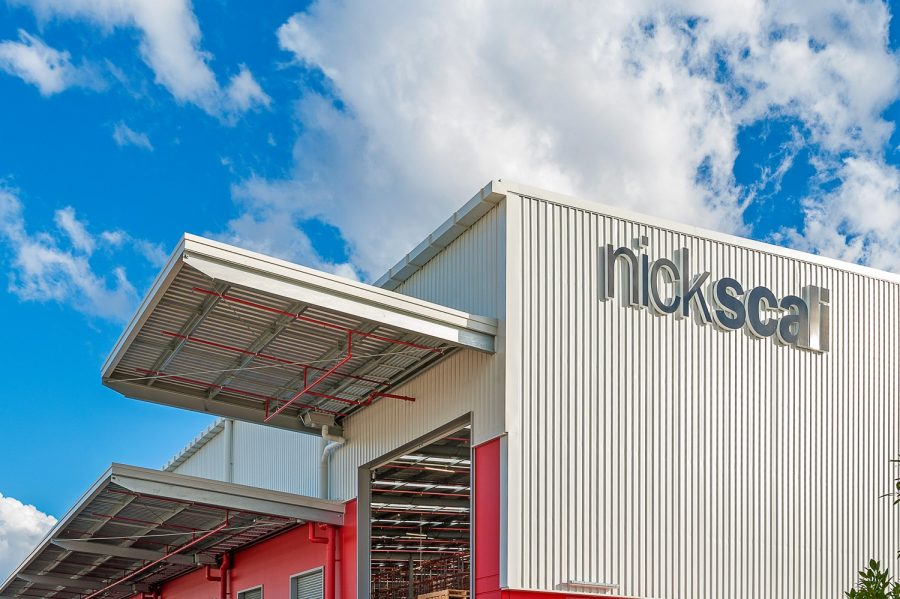 Once reserved only for skyscrapers, structural steel has become a premium material for industrial buildings, office spaces and warehouses. Contractors favour structural steel for its many benefits such as durability, affordability and sustainability. Above all, it is a versatile building material that lends itself to both full metal building projects and hybrid structures that take advantage of both wood and steel. As such, it's suitable for every stage of the construction process, from framing and floor joists to roofing options. The following is a list of reasons why there has been a steady increase in the number of business owners who prefer structural steel to other building materials.
It builds faster
In the construction business time definitely equals money. Yet, in the information age, it seems that every client wants their building completed ahead of time and under budget. Those 'speed train' projects are a nightmare for both architects and contractors, as taking shortcuts can lead to unsafe building procedures, which in return may lead to a faulty end product.
The use of steel, however, makes speeding up the process possible. Steel parts are pre-engineered to specific dimensions and shapes, so when they are shipped out, they are ready for building. This feature significantly shortens the building time. The manufacturing process of these steel parts has high quality control, so project managers can turn their attention to other matters. Working with pre-designed parts also takes the element of human error out of the equation.
It's lighter than wood
If you measure a 2×4 of wood and a 2×4 of steel, the steel weighs more. However, if you translate the equation to framing, the design of steel I-beams allows them to be lighter than the lightest structurally safe wood beam design. As a result, working with steel beams is less labour intensive, and the lighter weight also reduces material shipping costs.
That said, many business owners don't want to move away from wood completely and opt for hybrid steel and wood buildings for their offices, HQs and reception facilities.  Meeting the demand, many construction companies offer steel/wood buildings which combine the strength, durability and support benefits of steel and the unmatched insulating properties of wood.
It saves money
Decreased construction time and labour cost benefits are the two major savings. However, building with steel has other savings benefits, as well. First of all, steel can be recycled. Instead of paying landfill fees for non-recyclable construction waste, your company will be able to recycle steel and other metal components. A lot of waste removal companies have subsidized programs that allow them to collect your construction steel and other metal waste with no fees attached.
Secondly, the durability of steel means it requires minimum maintenance, even over the course of 50 years or more. In addition, innovations in steel production combined with greater competition have brought steel prices to the lowest point in the last 20 years. Finally, steel's ability to withstand inclement weather and seismic activities as well as pests and decay accounts for lower insurance premiums for steel structures.
It's more than versatile
There is hardly another building material that surpasses the versatility of steel. It's suitable for moulding into virtually any shape, but also capable of yielding shingle-based roofing patterns and wood-like siding. On top of that, architects and designers value steel's ability to materialize all their artistic whims, while still creating buildings which are safe and resilient.
Capitalizing on the versatility of steel, the guys behind Wallandra can build a wide range of construction solutions, like mezzanine flooring, awnings, clear span designs and structures suitable for gantry cranes. It's no wonder some of the world's tallest buildings are made with structural steel.
It's environmentally friendly
Construction-grade steel is made from recycled steel which can further be recycled at the end of its lifespan. Steel is the world's most recycled product with 80 million tons recycled each year. What is more, combined with other design enhancements, steel buildings are incredibly energy efficient. The tolerances between pre-fabricated steel parts are minimal, and with adequate insulation, the result is an airtight, yet comfortable environment. As a result, builders who use steel can apply for one of major green building certification programs.
The combination of faster construction timelines, lower budget margins, and its mechanical properties make steel one of the most desirable building materials on the market. If you manage to secure the two remaining factors – the quality of the stock and the experience of the builder, you have every right to expect an attractive and well-designed for commercial property that is both durable and environmentally-friendly.