The Advantages Of Using Multifunction Printers For Business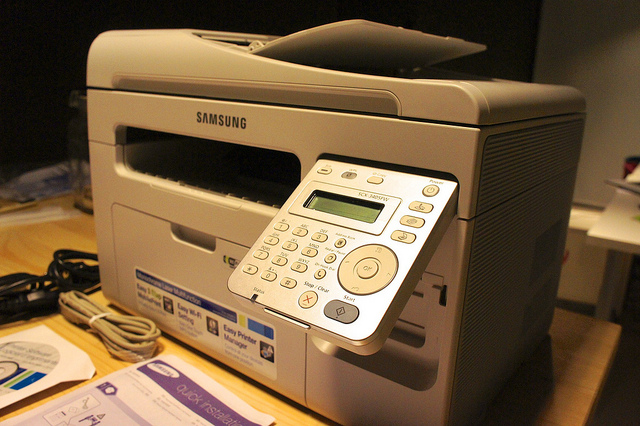 One of the most useful tools that any business could ever have is a printer, believe it or not! Some people might use them on an ad-hoc basis whereas others might print out dozens of documents on an hourly basis.
Sole traders might have one or two printers whereas larger firms with several employees might have dozens, if not hundreds, of printers. As you probably know, there are lots of different types of printer available on the market but one of the most popular types is the multifunction printer.
In a nutshell, a multifunction device printer comprises a laser printer (inkjet models are also available), scanner, copier and fax machine.
Are you considering buying a printer for your business soon? If so, you should consider getting a multifunction printer. Here are some of the top reasons why you ought to get one over a different type of printer:
Cost
The most obvious thing that will strike many a printer buyer is the cost of multifunction printers. Buying a separate laser printer, scanner, photocopier and fax machine could potentially end up costing you a minimum of £500 to £1,000 depending on what models you buy.
A multifunction printer, on the other hand, is a more cost-effective solution that will only cost around £150 to £300 for a mid-range device!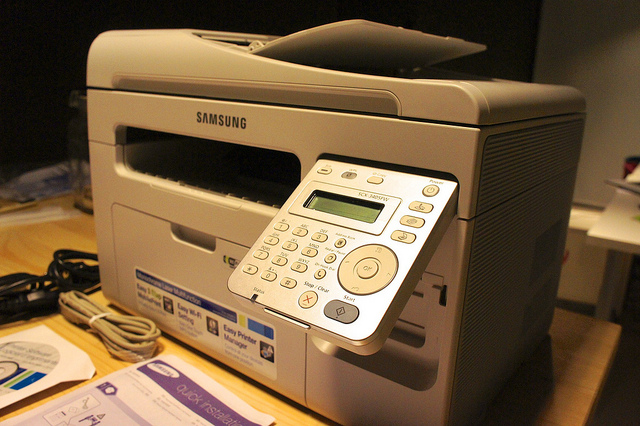 Power Usage
Because you only have to power up one device instead of 4 separate ones, the savings you will make on your electricity bill will be significant.
Pretty much all multifunction printers will also go into idle mode when they have not been used for a certain period of time; this energy-saving mode (similar to the 'sleep' function of your computer) will only draw a nominal amount of power but will still be ready for use whenever you need to print, scan, copy or fax something!
Multifunction printers are definitely the best choice of printer if you are looking to make significant cost and power usage savings, according to managed print services London.
Convenience
One thing that multifunction printers are really awesome at doing is ensuring that it doesn't take up a huge amount of desk space!
I used to have separate devices years ago until I made the change to buying an all-in-one multifunction printer, and believe me, it was the best IT purchasing decision I ever made!
The top of a multifunction printer lifts up so that you can place a sheet of paper in to fax, copy or scan, and some models even have an automatic sheet feeder which can be conveniently closed when not in use.
They normally have a couple of trays at the front for paper and envelopes, and a keypad with digital display that enables you to perform a number of functions without requiring you to be at a computer.
Looks
Many people don't really tend to think about how a device will fit in with the styling of their offices.
For those of you who base part of your purchasing decisions on what a piece of equipment looks like, you will be pleased to know that multifunction printers are available in a range of different styles and colours to complement the style of your existing office furniture and equipment.