The 5 Busiest Shopping Centers In The World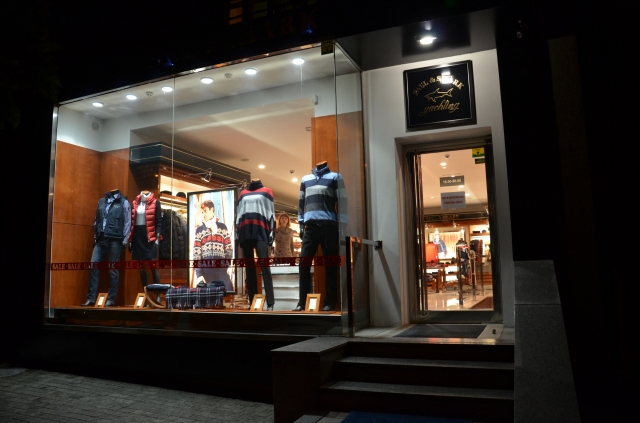 There are plenty of lists out there that tell you the biggest shopping malls in the world, but not all of them get into how many people actually go to these malls. If you are someone who loves the idea of being immersed in a crowd or who is adverse to the idea of being in a strange, empty mega mall, this is the list you have been looking for.
If there is one thing the New South China Mall taught us all is that size is not all that counts in a shopping, because despite New South China's mall stat of being the largest mall in the world over 99% of the space is not being used. Sounds like a good place to shoot a horror movie! Anyways, let's move onto the busiest and biggest malls in the world.
Dubai Mall
This is not just a busy mall, it is the most visited place in the world. A record breaking 54 million people visited the mall in 2011 alone. It seems that the number of visitors is growing every year too, so it is only going to get more crowded. The mall features an ice rink, aquarium, indoor theme park, 1,200 shops and a connection the Buri Khalifa (the world's tallest building).
This is also not just a mall where people go to gawk, sales show that people are shopping a lot. You can feel free to shop till you drop without judgment from people who just come to large malls to site see.
The Grand Canal Shops
Where would a person go to commit all their greedy shopping without a worry in the world? Sin City of course! Las Vegas is home to the Grand Canal Shoppes that features a ceiling of pseudo blue skies, a water pathway and Venetian architecture that will make you are not in Nevada anymore. Over 20 million people visit this mall every year to see and be seen in true swanky Las Vegas style.
Also, some come to spend the money they won at the casinos connected to the mall. These shops are not for the budget shops, so if you are looking for a deal, or even just something affordable, go across the street to the Fashion Show Mall.
SM Megamall
This mall has a capacity for four million people, but it only attracts 800,000 people a day, which brings its annual visitor rate up to 292 million people a year. Despite the gargantuan size, it can feel extremely crowded in certain parts of the mall. If you feel like you need to confess your greed after a huge shopping spree at the SG Megamall feel free to visit the mall's 17060.8 square foot Chapel of the Eucharistic Lord complete with a crucifix. I am sure Jesus would approve. Even if he wouldn't, those shoes were just way too cute to pass up.
Mall of the Emirates
This mall features the Middle East's first indoor ski resort in a 242188 square foot space. The temperature of the ski resort is held at 28 degrees Fahrenheit, and this mall is located in the steamy Dubai. I certainly don't even their electric bill. The indoor ski resort is mountain themed and home to 20 real penguins. Did I mention they keep snow year round in this ski resort?  It also has 500 shops if you are still interested in shopping after seeing this unusual aspect of a mall.
You may shop before to get a jacket and gloves to go to the ski resort, because most people certainly don't pack for a winter when they visit Dubai.
Mall of America
America gets two malls on the list! Let's face it, shopping is one of the things Americans do best. This mall attracts 40 million people a year, and 40% of those people are international tourists. It is hard for me to believe that of all the place people could pick in the United States they would go to Minnesota, but hey, to each shopaholic their own. The Mall of America is complete with theme park, Lego land, 8 acres of skylights, 4 miles of storefronts and no taxes on anything you buy.
Featured images:
Photo credit: smartphotostock.com
Holly Williford lives with her three cats and fiancé in Maryland. The biggest enemy to her travel budget is her shoe budget! She is saving up for her planned safari to Kenya with Travel Palace.