The 4 Most Horrible Things Nurses Have To Endure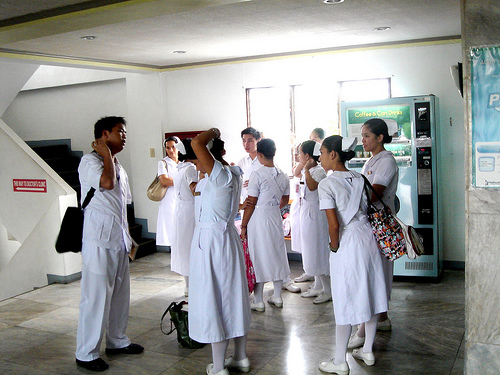 Becoming a nurse is often a go-to job for a lot of people. It pays well, and it can be very rewarding work as well as emotionally satisfying. However, every job has drawbacks – what are the worst parts of the job when you are a nurse?
Long Hours and Burnout
Burnout is a word that comes up a lot with nursing. If a lot of nursing positions are vacant, the nurse in question will have to work a lot of hours to make up for the lack of nurses in the hospital. This can be an awful thing to deal with – working overtime is one thing, but working overtime as a nurse is a different thing entirely. Not only is the work intensive physically, but it can also be emotionally tiring, and one can only take so much. If you want to be a nurse, make sure you take a position in a hospital with a lot of nurses – you might not get tons of hours, but you won't suffer burnout. If you're a nurse, you probably need to be ready to get called in a lot, even on weekends, nights, and holidays. The work a nurse does is pretty intense – if there's an emergency at the hospital, you usually need to be ready to drop everything and go in and help. This is to be expected – nurses help people, and if you want to be a good one, you need to make sure that you can handle this.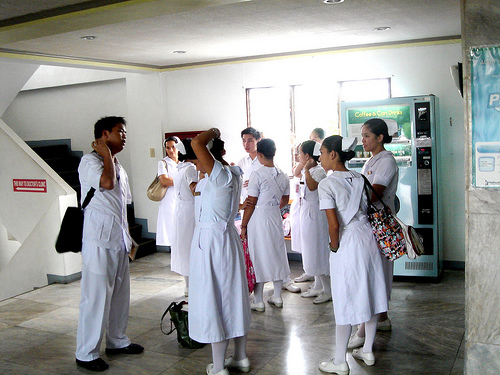 Personal Illness
This might be obvious, but during the first few years of nursing, a lot of employees come down with personal illness contracted from the sick in the hospital. If you intend on being a nurse for a long time, this won't be a huge problem, because you'll get used to the illnesses that are spread around the hospital. Some illnesses can be major, but usually when a nurse is dealing with someone very sick and contagious, they take a lot of extra precautions so they don't get as sick as the person they're dealing with. No one likes being sick, and taking sick days can be really detrimental financially. If you're a nurse, you're going to be sick a lot more often, so you have to make sure you handle it appropriately.
Violent Patients
There are a lot of physical dangers of being a nurse, other than getting sick. Sometimes, patients that are mentally ill as well as physically ill can get checked into a hospital. This can be a big risk. They may attack you, flail their arms and legs, or threaten you. All nurses are trained on how to handle this sort of thing, but that doesn't mean that it's not a big risk. If you're a nurse in a mental hospital, then this is obviously going to be a concern. Make sure you're strong enough, physically and emotionally, to put up with this sort of thing.
Emotional Aspect of the Job
Nursing is very emotional work for a lot of reasons. A lot of nurses complain about not being respected enough at work by patients. A lot of patients can be very rude, whether you're working in a mental health facility or a hospital. Something else that can disturb nurses is seeing brokenhearted family members who are trying to cope with a loved one being very sick, or even dying. Also, losing a patient can be extremely difficult for many nurses. If you can't handle a very emotional job, you probably shouldn't be a nurse.
Nursing is a well-paying and rewarding job, but be prepared for the long hours, hard work, risks, and emotional hardships that come with it.
Featured images:
 

License: Creative Commons

 

image source
Susan Brown has worked over two decades as a registered nurse and contributed to Top Nursing Programs for people who are interested in becoming nurses.