Tata Nano Diesel Review by AutoPortal.com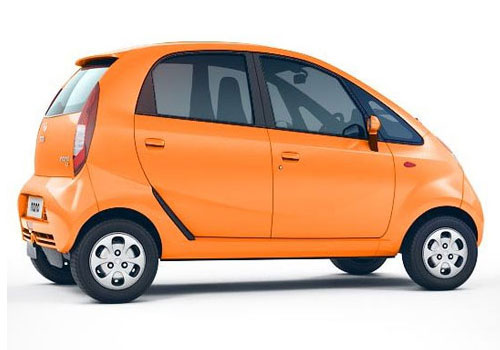 The Tata Nano Diesel is a small segment car developed for a small family. Tata Nano Diesel car will have a small hatchback body and it will be comfortable to maneuver through busy roads. The car will provide comfortable mileage due to its light weight creation.
After the success of Nano Petrol, Tata Motors decided to bring Tata Nano Diesel in the auto market. It was then said by Shri Tata that power steering and diesel technology would be the two additions in future auto technology. Tata Motors have collaborated with Bosch and Honeywell. Bosch will help Tata Motors in producing the CRDI system and Honeywell will help on turbo chargers. Tata Nano Diesel will boast of the smallest CRDI system ever used in A segment cars in the auto industry.
The interiors of the car will be incorporated with upmarket upholstery. The seats will be well bolstered to provide maximum comfort to the passengers. It will have ample boot space. It will be an optimum sized car for a four member family. There will be seat belts for passengers in the front as well as in the rear portion. It will have a remote central locking system. Tata Motors has also incorporated McPherson Struts coil spring suspension in the car.
It will have fog lights in front as well as rear end. It has a door ajar warning system. Tata Nao Diesel will run on 14 inch wheels which is larger than its petrol counterpart which runs on 13 inch wheels.
Tata Nano Diesel will be almost identical to its petrol counterpart. The length, width and height of the diesel car is 3099 mm, 1495 mm and 1652 mm respectively. The fuel tank capacity of the car is 30 litres, which is quite sufficient since its performance oriented engine delivers an impressive fuel economy. Tata Nano Diesel will be assimilated with 0.7 litre diesel engine, which will have a displacement of 700 cc. The maximum power churned out by the engine of this car is 33 bhp, which is acceptable in the diesel segment. In addition, maximum torque attained by this engine is 51 Nm at 4000 rpm. Tata Nano Diesel car is bound to deliver low emission and decent fuel economy.
The expected price of the car will range between Rs. 2.40 to Rs. 3.50 Lac. The price of petrol has been increasing or more or less the same for the past few years. With the advent of Tata Nano Diesel, which is equivalent to any petrol counterparts, there is a great chance for acceptance by the consumers. The high technological features and low cost are bonus points to Tata Nano Diesel.
Also Have a look on Best Diesel Cars in India online only http://www.carsexpert.in