Some Of The Most Common Instances When You Should Sell Your Home Right Away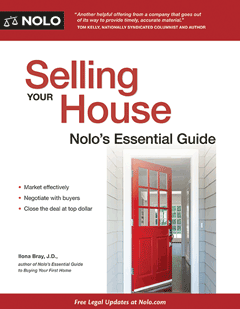 Buying or selling a property is one of the most important decisions that you ever make in your lifetime. If you are interested in selling your house/property, normally it takes a little while to get the property in the market. This is a normal scenario where homeowners put their property on the market and wait for an offer to come by and then carry on with the next steps. In some cases, homeowners also consider selling their house right away most preferably in cash.
Selling the house off market in cash can be a personal choice or the only possible way. Here are some of the most common instances when you should consider selling your home right away. Some of them are mentioned below for your benefit:-
One of the most common reasons homeowners consider selling their house right away is when they get promoted or relocated for a new job. When you get a chance for earning better salary, flexible houses and better perks moving from your current house to a new house closer to your work place seems like a sane option.
Normally people have a deadline or a particular date for joining their new job profile. Relocating to join the new job position requires fast sale of your home. Renting your house from a distance is a complicated task, therefore selling the property is the best possible solution at the time.
Owning a house or a property is a huge investment. There are times when you go through a rough patch financially in your life like getting laid off from work, serious medical situation and many other situations which force you to sell your in house and get fast money for current situation.
Selling your house right away will help you get cash in no time and you do not have to wait for the normal procedure to get the money that you require by selling your house.
A big, beautiful and spacious house is perfectly suitable for young homeowners who can take care of the house and themselves in the big house. However, people who are in old age and are not strong enough to take care of the house and self in the huge house should consider moving out of the big house. Elderly people are prone to accidents, and staying in a big house can become very difficult when you are alone and old.
Few homeowners consider selling their property or house right away just to make some profit out of it. When the seller's market is good, you can make a huge profit if you strike the deal on time. House selling in your area is very scarce then it is the perfect time when you can put your house in a higher market value.
If you are considering selling your house right away, get quote from webuyhousesfastsacramento.com. You can also contact your realtor for more suitable options according to your situation and property.