Solar Powered Street Lighting Solutions In USA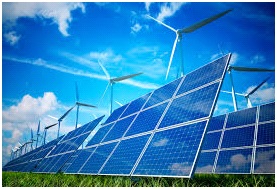 Significance and Benefits of Solar Energy:
            Solar is very much a natural,clean, renewable and re-usable form of energy that involves no emissions and pollutions while it is being generated or produced. Solar energy is the future and many countries and companies (such as Precision Roofing) across continents have switched or slowly moving towards solar energy for their daily consumption and day to day need. Solar energy can be used by anyone, anywhere and anytime – the sun's heat and light during the day is stored and converted to usable electric energy and thereby the power gets supplied to the lights or to the other electronic products in the building for usage.
The Best Solar Lighting Company:
            The company called Greenshine, situated in the southern county of Irvine, western state of California, USA, has proven to be the pioneers of modern solar lighting for streets, pavements, garages, parking lots, gardens, parks, basements as well as other places. To know more about the company Greenshine, click here to get all the necessary information about their operations, the products and solutions that they provide regarding solar powered street lighting. They have many products and accessories related to solar powered street lighting options such as – decorative lights, street lights, portable lights, landscape lights, signage lights, LED fixtures and solar power generators. With all their products and accessories in an affordable price as well as reachable to all customers, their projects are located across USA as well as in other different parts of the world.
Notable Customers Across the Globe:
            They have customers from across the world – provided street lighting options in Somerton city, Arizona, USA, Prince Abdullah Al Faisal Street in Jeddah, Saudi Arabia, residential lighting in the place called Santee, California, USA, street lighting in Haiti, street lighting in Siletz, Oregon, USA, Bell Garden High School lighting, California, USA and street lighting project in Saba island in the Dutch Caribbean – these are some of their valuable projects as well as their notable customers across the globe. This only proves their global presence and that they are popular when it comes to providing solutions in the area of street lighting using solar power energy.
To Summarize:
            Hence, as the modern solution provider in the area of solar powered street lighting options, the Greenshine are indeed the global players and they have a strong presence across the world for their high quality solutions as well as sophisticated products and accessories. To have more information on the company Greenshine, their accessories and products, their valuable customers and the different projects that they have successfully completed and their locations, kindly click here to know all in a detailed and an elaborate way. Since solar energy is the future and it helps in bringing down the emissions as well as pollution thereby helping in the reduction of global warming as well as in keeping a check on the climate change issue. It is not only a purely natural as well as a clean form of energy but also the most economical one when compared with the other energy sources.