Rainy Day Crafts and Activity Ideas For Kids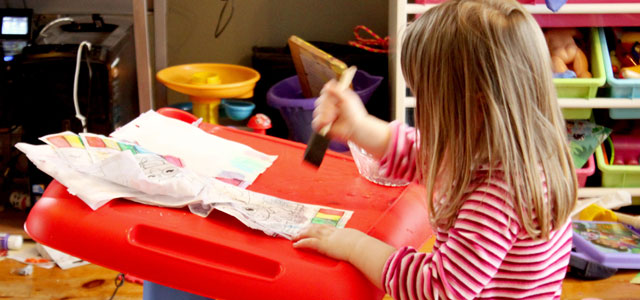 It's raining, it's pouring but your kids aren't snoring, they're hassling you for something to do! Rainy days can be the best days or the worst days for bored kiddies depending on how creative you are with the time. Remember not to panic and to think as out of the box as you can, kids have vast imaginations and don't need much to keep them entertained. But just in case you do draw a blank when the sky turns grey, here are some great rainy day crafts and activity ideas for kids:
Get In The Kitchen
Kids love to feel like grownups and they also love eating and making! So why not let them become mini chefs for the afternoon? Try to think visually with the food as that should help the ideas come along. Maybe have an indoor picnic theme and make tea and sandwiches like the queen (finished by a picnic on the floor with all teddies and dollies invited of course). Or you could make edible salad pictures, or pizza faces. And lets not forget cakes always go down well, from bright and colourful rainbow fairy cakes to big bright sandwich cakes with faces on. Get a theme in your head and go with it, the kids will love putting their aprons on and getting creative.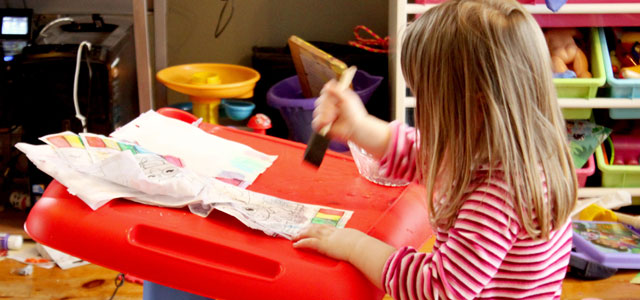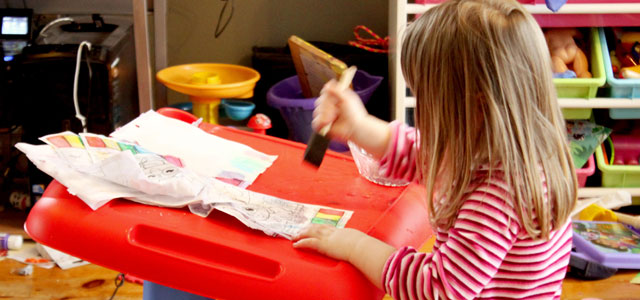 Create An Outdoor Kitchen
This does very much depend on how precious you are about your garden and about mess, but kids love to get dirty and messy, so a rainy garden is the ideal place to play! Set up an outdoor kitchen with plant pots full of ingredients (leaves, flowers, pebbles and so on) and a big mixing bowl to make the 'cake'. Keep kiddies wrapped up and ensure they don't actually eat any of the ingredients and they'll have a fabulous time!
Make A Band
Why not make a band and create instruments out of arts and crafts supplies and rubbish? Tissue boxes and elastic make great guitars, bottles filled with rice make great shakers, tins and wooden spoons make excellent drums – think Stomp and you're heading in the right direction! Kiddies can enjoy making their instruments with you and if they are particularly confident, let them create their own performance to a song they like and let them put on a show for you – cameras at the ready!
Make Colourful Plant Pots
Kids like painting everything, so why not let them brighten up the garden by painting a few plant pots? Use plain pots that don't already have ceramics on them and get the children to paint them using outdoor paint. The pots can be as exciting and detailed as they fancy – let them go wild!
Do Some Gardening
Gardening is detailed and relaxing for adults, and for kids it can be really fun. It isn't the best activity for kids who like to see results right now, but for kids who are perhaps a little older or younger who are excited about learning and about what something can become, this is ideal. Let them get their hands dirty in the compost and show them pictures of what will happen to the tiny seed they plant. With more than one child it can be a good idea to let everyone have their own plant, especially if you're planting sunflowers – whose will grow the highest?
Make A Novel
Well, perhaps it won't be quite a novel, but to them it will be the best book ever. Let them decide a theme, or tell them a theme like 'all about me' or 'my favourite animal' and take it from there. Use colourful magazines, supplies from the craft box and recycling bits and pieces from the recycling bin (cleaned of course). It's a good way to encourage your child to be expressive and creative putting their thoughts onto paper.
Ladybirds
Plastic bottle ends or egg cartons make really fabulous ladybirds. Egg cartons are ideal for painting anyway because of the cardboard they are made from, but ladybirds make them look very sweet and can be displayed in their room or throughout the house. You could even turn them into other creatures like butterflies and stick on paper wings, or spiders and use string or wool for legs.