How To Have A Perfect Family Holiday In Palm Springs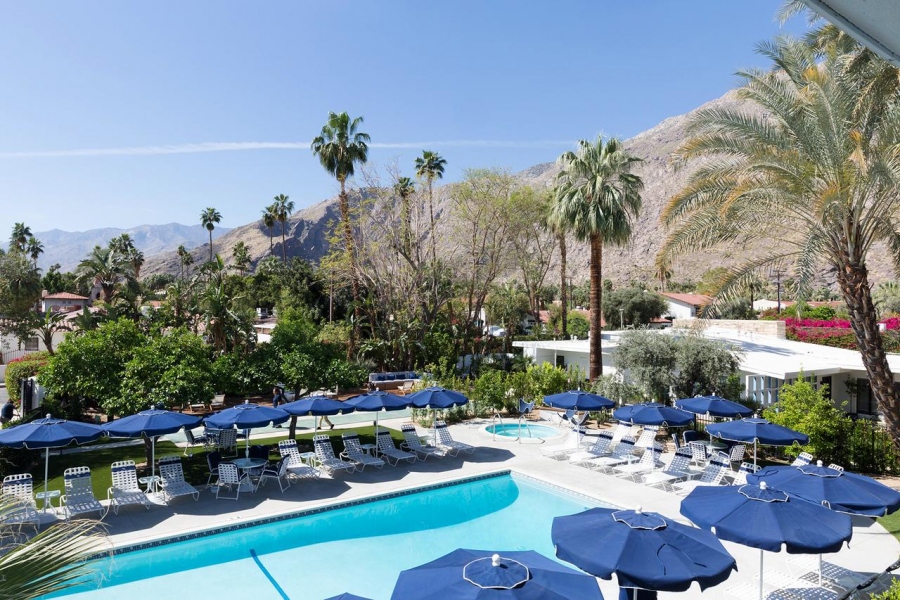 Traditionally, California's Palm Springs has always been considered a playground for the affluent. This isn't surprising with the number of casinos and golf courses. But in recent years more families from around the United States are visiting this resort city in the middle of the desert. Parents can find one of the nicer Palm Springs vacation rentals to make their stay as comfortable as possible. If you're looking for where to go on vacation this year, why not go to Palm Springs. Here are the essentials about traveling with a family.
The Best Time to Visit Palm Springs
Palm Springs's location in the middle of the Californian Desert contributes to its climate. Summers are very hot with temperatures often exceeding 40°C on an almost daily basis. The resort town's winters are mild compared to other parts of the United States. But the best time to visit Palm Spring tends to coincide with either spring or fall.
If you're planning on a family holiday, the climate plays a huge role. The age of your children will also influence your choice. It's better to avoid the six months from late spring to early autumn when the temperatures are hot especially if you're traveling with young children. Winter isan excellent time to plan your traveling trip. Older kids and teens have flexibility and are more tolerant in warmer weather.
The next question is to ask yourself what you want to do in Palm Springs. Activities range from hiking to swimming in the resort's swimming pool to riding the Aerial Tramway and playing a round of golf. Others include visiting the weird and beautiful Joshua Tree National Park and joining jeep tours through the desert. Think about what you and your family want to do before planning your trip. Nobody wants to be out hiking in the scorching sun or trapped inside an open-air jeep in the middle of summer.
Where to Stay in Palm Springs
There are three areas to choose from when it comes to finding accommodation in Palm Springs. Tourists will find most of the resorts, hotels and vacation rentals in either Uptown Design District, Downtown or Palm Desert. The first two are filled with restaurants, cafés and shops making it ideal for convenience. Palm Desert, on the other hand, lies a short distance away and makes the perfect place to relax in a quieter environment.A number of luxurious resorts are in this district.
Choosing the best area depends again on your interests and the age of the kids. For first-timers, it's always a good idea to stay more central and to choose somewhere to stay in either Downtown or the Uptown Design District. You can find a lot of activities herewith more things to do here compared to being outside of central areas. Only consider Palm Desert if you want to relax.
How to Get Around Palm Springs
Palm Springs is a small city,and it's quite easy to get from one place to the next. The vast majority of tourists either drive toor will rent a set of wheels when they arrive. If you don't want to leave a print on the environment, Sun Bus follows routes through Palm Springs and toneighboring districts. The fares cost next to nothing and they provide a reliable service. And finally, if you're staying Downtown, getting around on foot in this pedestrian-friendly destination is achievable. Again, the best option all depends on the age of your children. Small kids probably won't appreciate walking around too much nor will it be practical to bring a buggy onto the bus.
Cycling is another option for older kids and teens. You can rent a bicycle in Downtown and follow the relatively traffic free roads to enjoy the environment that you're in. There are also a number ofdeserttrails for the more enthusiastic thrill seekers.
Top Things to See
The Palm Springs Aerial Tramway risesup the hill to a vantage point with incredible views of the desert often rating as the number one attraction. You can either drive here or join a tour group. For nature lovers and those looking to give their kids a unique experience, head to Joshua Tree National Park. The national park, located about 45 minutes into the desert, has a collection of strange rock formations, the unique Joshua Trees and several hiking trails.
If you're planning on spending more time relaxing in the resort or at your vacation rental, consider having a walking tour to see the Midcentury Modern Homes. Located in the wealthier suburbs, the affluent owners have splurged to have incredible modernist styles of architecture. Popular houses include Elvis's Honeymoon Hideaway and the Del Marcos Hotel.
People around the world know about the San Andreas Fault Line. The giant boundary between the tectonic plates stretches for 1200 kilometers (746 miles) and is responsible for some of California's most devastating earthquakes. Take a jeep tour from Palm Springs to visit this geological wonder in the middle of the desert. This rates as one of the more educational activities to do in Palm Springs.
The Perfect Family Vacation
While most holidaymakers wouldn't consider Palm Springs as a prime spot to bring their family, the resort city might make a goodplace for you. Take your children into consideration when you choose the best time of the year to visit and be sure to get out to see the Joshua Tree Nation Park and the San Andreas Fault Line.