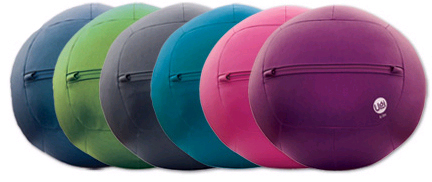 New fitness and exercise programmes are springing up everywhere – and one of the latest quickly gaining popularity in Britain is Ugi, a total training regime said to increase muscle strength and tone up your abs.
A soft, weighted exercise ball is used in a variety of different ways in short bursts, in a workout that can be practised on your own or with a partner.
The versatile Ugi ball can be stood on, sat upon, deployed as a traditional weight, or thrown around between two or more people, in a discipline devised by a celebrity personal trainer from Canada following a 'lightbulb' moment in a local gym.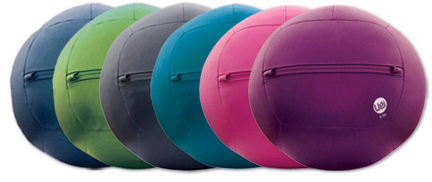 A modern take on the old-fashioned medicine ball, the Ugi workout combines strength, cardio and core training, in a fun-but-challenging programme that has been two years in the making.
The Ugi ball resembles a circular, squishy beanbag, with the bounce-back of a stress ball and the versatility of the most portable piece of gym equipment.
Joining new fitness disciplines like Queenax, Booiaka and Sh'Bam as the very latest in body-toning workouts, Ugi can be used in small spaces at home, or taken to the park for an outdoor training session that will exercise many different muscle groups in one go.
Strength and Conditioning
In a range of different colours and weighted to suit different needs, the Ugi is based on one of the oldest forms of strength and conditioning devices, dating back to ancient Greece and Persia where thousands of years ago athletes trained with sand-filled bladders and sewn-up animal skins.
Canadian Sara Shears, an experienced personal trainer, came up with the concept while looking for a piece of equipment that could be used anywhere, anytime, and in virtually any space – something portable enough to be carried around with ease.
Coming across a partly-deflated medicine ball that had split along the seams, she realised that the resulting squashed, spongy shape made it the perfect platform for balancing on…and the idea for the Ugi ball was born.
Suitable for use almost anywhere, Ugi incorporates a full range of movement, in an almost endless variety of different workouts that can easily be tailored to your own specific needs.
The varying weights of the Ugi ball make it ideal for those of different fitness levels.
Beginning with 8lb for men and 6lb for women – designed for newcomers starting out on an exercise plan for perhaps the first time in many years – Ugis increase through 8-10lb (8lb for women) for those with slightly more recent experience; 10lb (8-10lbs for women) for anyone who already works out once or twice a week; and up to 12lb (10lb) for enthusiasts used to training more regularly.
The secret is to start slowly and build up the weight and workout time – toning up muscles, improving all-round levels of fitness and losing a little weight in the process.
Visit http://ugifit.com/ugi-group-training-system for more information
Nicki Williams is a copy writer for Gear-Zone, on-line sports and outdoor specialists and stockists of all the leading brands for training and fitness clothing, footwear and equipment, including Adidas, Nike, Asics and Brooks Sports
Picture source: Ugi