Office Building Maintenance You'll Need To Take Care Of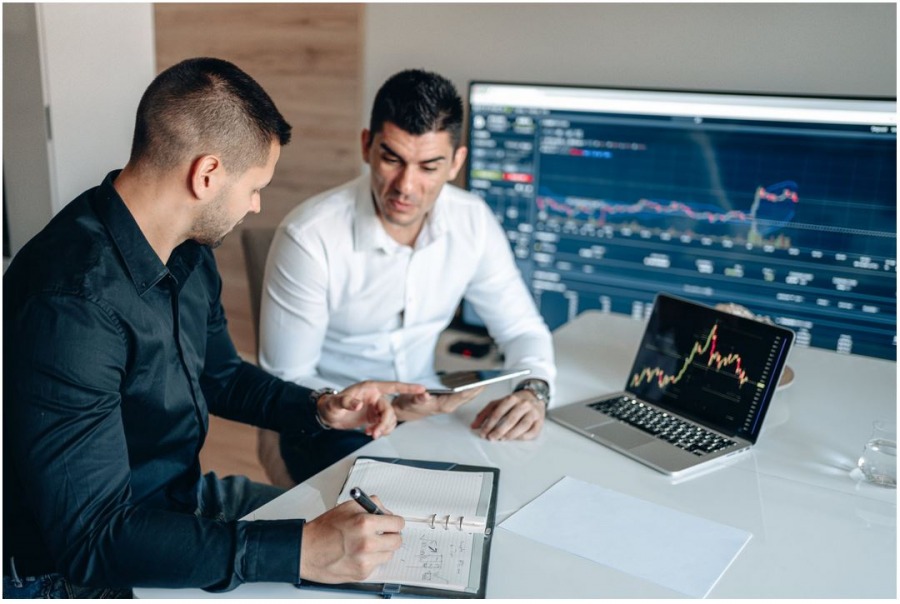 Like other buildings, office buildings need to be well-maintained so that they are safe, comfortable, and pleasing aesthetically. To accomplish this, you will have a variety of maintenance tasks to stay on top of regularly. To ensure your office building's maintenance is always up to par, here are some of the most critical areas that require your focus and attention.
Janitorial
Janitorial services are an essential part of maintaining an office building. These services involve the cleaning and upkeep of all areas of the building, including common spaces such as hallways and bathrooms, as well as individual offices and workstations. Some janitorial tasks may include regular floor sweeping and mopping, trash removal, window washing, etc. Most office building owners outsource this service as it is typically cheaper to go through a company that'll provide all of the cleaning supplies and management of their employees. This way you can focus on other tasks related to office building maintenance.
Plumbing
Needless to say, an office building that has plumbing problems is one that nobody is going to want to be in day after day. Whether this involves toilets that won't flush consistently, sinks that are leaking, or water pressure that is never where it needs to be, you should always keep your building's plumbing system in great shape. Should you or others notice any leaks, strange noises, or other problems with pipes or other components, don't ignore the problems. Instead, tend to them right away. If needed, you may want to find a local plumber that has the bandwidth to come and take care of any problems on the same day that they occur. That way, work can go about as usual as quickly as possible.
Roofing
While you certainly don't want pipes, toilets, fixtures, or other parts of your building's plumbing system leaking, you also don't want to find out your building has a leaky roof. Therefore, give your office building's roof the attention it deserves. For starters, inspect it regularly to make sure it's not damaged. If you aren't sure if a simple patch or full replacement is needed, make sure that you consult a professional company such as Dana Logsdon Roofing. By working with a professional, you can ensure that your roof will be taken care of appropriately.
HVAC System
Whether it's hot or cold outside, the temperature inside your office building needs to be comfortable for everyone. To make this happen, your HVAC system needs to be properly maintained. Of all your maintenance tasks, this one is actually very easy. By working with a trusted HVAC contractor, you can set up a regular maintenance schedule for your system. From heat pumps and ductwork to everything else in between, maintaining your building's HVAC system will keep things comfortable and help reduce your building's energy costs.
Flooring
Last but not least, you should always make sure your building's flooring is well-maintained in offices, bathrooms, and all other areas. Not only will this help your building look nice, but it will also help prevent unnecessary slip-and-fall accidents. Keep in mind that should a person suffer such an accident due to flooring that was not properly maintained, you could be held liable for their damages.
 Electrical
Electrical maintenance is an important part of maintaining an office building. To keep your electrical system functioning properly and safely, you should work with a qualified electrician to inspect your outlets, switches, and wiring on a regular basis. This will help ensure that any issues or problems are identified and addressed before they can cause damage or pose a risk.
Employee dissatisfaction tends to get worse when they feel like basic needs aren't met due to electrical issues. If appliances such as microwaves or toasters keep blowing fuses in your break room, you may want to work with an electrician to create a solution for the problem. In the meantime, try relocating the appliances to locations where the outlets can handle the output.
Replacing Lightbulbs
When it comes to maintaining an office building, replacing lightbulbs is one of the most basic and essential tasks. This is especially true in areas such as common spaces and bathrooms, where lighting can have a significant impact on employee satisfaction and productivity.
To replace lightbulbs effectively, you will need to be familiar with the type of bulbs needed and how to install them. Many office managers choose to upgrade lighting to LED lighting to increase the lifetime of the lightbulb while also decreasing the cost to run these types of lights. Most offices are compatible with LED lighting upgrades but consider the available sockets and wiring type before buying new bulbs.
Windows
An office with a view is a well-known prize for employees. Even having spaces with windows where employees can lounge and recoup is important for employees well being. However, this is only the case if they actually get to enjoy looking outside. Keeping office windows clean is essential for maintaining a comfortable, productive work environment. When employees are able to enjoy views of the outside world through sparkling, streak-free windows, they will feel happier and more at ease in their workspace. Additionally, a clean window reduces glare on things inside the office such as computer screens or paperwork.
If you develop a regular maintenance schedule for your office building and promptly attend to anything that needs to be fixed, your office building maintenance tasks will be easy to accomplish.