Learn How To Make The Right Decision With Sofa Upholstery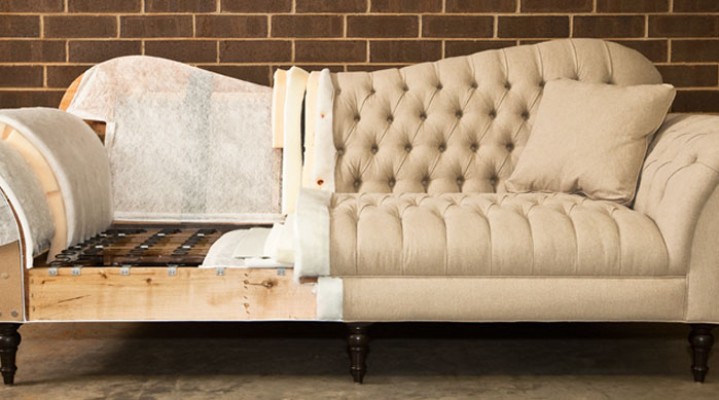 When you are purchasing a new sofa to your home, it is important to pay extra attention towards upholstery. This will be one of the biggest investments that you do in the home. Therefore, it is important to ensure that you don't make a bad decision with the selection of sofa upholstery you make. From this article, you will get the opportunity to learn more about Sofa Upholstery and figure out how it will be able to contribute towards creating a comfortable home.
What exactly is furniture or sofa upholstery?
Upholstery is the material that is being used to create the top surface of your sofa. This top surface is usually soft to touch. You will be able to get a comfortable experience while sitting on the sofa mainly due to the softness of upholstery that you use. There are numerous upholstery materials available out there to consider. They include webbing, padding, fabric, springs and many more.
Sofa upholstery has been there among people for quite a long period of time as well. For example, people who lived back in the day made sofa upholstery with the help of horsehair. Then they came up with the decision to make upholstery with wool. Since then, we can see how numerous other materials were used. Fabric is one of the most prominent materials that we can find out of them. In fact, fabric upholstery material is quite popular when compared to others because they provide a high level of resistance to wear and tear.
How to pick the best sofa upholstery material?
At the time of purchasing a new sofa, there is a high possibility for you to get overwhelmed with the different sofa upholstery fabric or leather materials available to select in the Dubai market. This is why it is important for you to have a strong understanding on how to pick the best sofa upholstery fabric or leather material out of the options available in the market. This depends on the specific needs and requirements that you have as well.
One of the most important considerations that you will have to do in here is to determine how the leather or fabric you select would age along with time. It will assist you to get a clear picture about the durability factor of sofa upholstery that you will be purchasing from the market as well.
What's the best sofa upholstery material for a home with kids?
If you have kids at home, you should pay a lot of attention towards purchasing the best sofa upholstery material available. That's because your kids can easily transform your house into a mess. Due to the same reason, you will need to ensure that you are always sticking to the most appropriate upholstery material. Then you can keep the kids away from creating a mess and leading you towards trouble.
Now you are aware of how to shop for the best Sofa Upholstery. Keep these tips in your mind and end up with buying the best option in the market.